Subscribe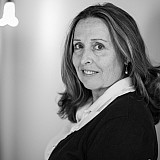 Kevin Harvick and Rodney Childers kickoff Champion's Week in Las Vegas.
LAS VEGAS – As he sat reading promotional liners for an upcoming race the words, "This is NASCAR Sprint Cup Champion Kevin Harvick…" rolled off the racer's tongue as if he'd rehearsed the script many times before.
Sure, Harvick earned honors in other series over the years, but this title that has alluded him since joining the NASCAR ranks in 1995.
"As you've gone through the last couple weeks and heard that several times, it definitely has a good ring to it," said Harvick, who turns 39 next week. "It's like I've told a lot of people, you work your whole life to get to this point, and to accomplish what we've accomplished over the year has been a fun ride.
"But to get to this point, something that you've worked your whole life for, it's definitely something that I've enjoyed so far."
After 14 attempts in NASCAR's top tour, the stars finally aligned for Kevin Harvick this season. At the end of 2013, he left Richard Childress Racing for Stewart-Haas Racing and embarked on a journey with veteran crew chief Rodney Childers that would end with his first Sprint Cup title.
Yet with the whirlwind of post-season activity Harvick has experienced since the Chase was decided at Miami-Homestead Speedway two weeks ago, the enormity of being crowned champion still had yet to sink in.
I don't think you can really put it all in perspective, because you haven't really seen the full effect of it.

Kevin Harvick
"You see different things that come across, in events and things like that, that kind of start to put it in perspective of how big the magnitude of the whole situation is," Harvick said. "But I don't think you can really put it all in perspective, because you haven't really seen the full effect of it, of everything that's going on. But it's definitely a new experience, for sure."
Spreading the word
On Tuesday morning, Harvick and Childers visited a school at Nellis Air Force Base and held a Q&A for the troops as part of Champion's Week in Las Vegas. He reflected on the team's inception – one year ago today – when he and Childers addressed 35 new guys at SHR and unveiled their plan and what the goals were for 2014.
He acknowledged that standing here with the Sprint Cup was "pretty amazing" and the whole experience has been somewhat "surreal". And he expressed his gratitude for the troops and described the similarities between racing and the military including the "people and precision" it takes to run a successful operation.
Both Childers and Harvick were asked about their most pressure-packed moments in the Chase. For the crew chief it was winning Charlotte (so he wouldn't have to worry about Talladega). Martinsville topped Harvick's list – after he was wrecked and wondering whether the team would be able to recover. The pair acknowledged that stress level at Homestead was tremendous – particularly as the cautions began adding up towards the end.
Harvick's best line came when asked about igniting the scuffle between Brad Keselowski and Jeff Gordon at Texas Motor Speedway.
"I didn't realize I was six inches away from mayhem," Harvick said with a laugh.
Not necessarily an overnight success
Still, it's been quite a year for Harvick and Childers. The team won five races – including three pivotal victories in the Chase. While it seems mind-blowing that this team was built from scratch 12 months ago, Childers isn't surprised that the No. 4 crew will be feted on Friday night.
When we decided to do this, we looked each other in the eye and said, 'Let's go and win this championship,' and that's the reason we did it.

Rodney Childers
"I waited for that right opportunity for a long time and I think everybody saw that," Childers said. "Going into the season I was more determined than I had ever been in my whole life. No matter what I had to do, no matter how hard I had to work, I was going to try and make it happen.
"I felt like my whole life, this year was the one I needed to do it in. With the Chase format changing around – it definitely came down to a little bit of luck here and there - but all year we had fast cars and we were able to accomplish a lot of our goals but to be able to win it, it really wasn't as much of a surprise as what a lot of people might think.
"When we decided to do this, we looked each other in the eye and said, 'Let's go and win this championship,' and that's the reason we did it. But to be able to do it is awesome and definitely very gratifying."
Getting to know you
If Harvick and Childers have one regret over the last two weeks, it's having the opportunity to share the experience with their teammates. Although there was quite a celebration at Homestead following the race – and there will likely be a party to end all parties on Friday night at Las Vegas considering that Budweiser is Harvick's title sponsor – the driver and crew chief both are looking forward to quality time with the team.
But Childers has relished his time spent with Harvick – including the days following the season finale. The pragmatist in Childers understands "you never know when it could be the last" opportunity to absorb all the perks that come along with the title. But more importantly, he's appreciates enjoying the experience with his driver.
There's a lot of people that don't really get him but if you're around him the way like I have you understand him a lot better and what kind of person he is.

Rodney Childers
"There have been a lot of times this year when I felt like I learned something from him every day," Childers said. "But to watch him the past couple of weeks has been incredible – the way he's handled all of this, the way he's treated people, the things he's said, going to all of these schools and listening to the reactions of all these kids – if there's anyone that could be a good champion, it's him.
"There's a lot of people that don't really get him but if you're around him the way like I have you understand him a lot better and what kind of person he is."
One of those stops was Harvick's alma mater – North High School in his native Bakersfield, Calif. Despite hobnobbing with celebrities on the talk show circuit over the last two weeks, Harvick says his visit home was "by far the coolest thing I've gotten to do so far."
"We've done a lot of work at the high school over the past several years, really trying to have a positive impact on the kids and their situations, whether it be with the sports teams or just talking to them in general," Harvick said. "We've put a lot of effort into the school.
"So to be able to take that trophy back and show them, 'You can be rich, you can be poor, but if you put your mind to what you're doing and have a goal and follow your dream, you can accomplish it, because I have proof of it.' I grew up right where they all grew up and accomplished what we've accomplished. It's good to be able to have the ability to have an influence on people's lives."
Ties that bind
Ultimately, the common thread between Childers and Harvick is "determination and not settling for second place." Perhaps that's why the reality of winning a championship for the former driver turned crew chief has never seemed that farfetched.
"It has sunk in a little bit more and more each day," Childers said. "It has been overwhelming – just a lot going on. I'm probably the type that it's hard for me to express a lot. I've always been that way. When I'd race Late Models, I'd get out and stand on the door, hoot and holler then get down like I hadn't done anything.
"I'm just really thankful for everybody on the team and what they were able to accomplish this year. It's definitely a dream come true. I guess Friday night, sitting on that stage is really when it's going to start to sink in and when I make that speech on Thursday at the Myer's Brothers luncheon. It's definitely going to be fun."
Childers said he's rewritten his speech "about five times". Although it would be easy for him to ramble on for a half hour and thank everyone who supported his journey to NASCAR champion, Childers knows that's not practical.
"To try to put into word in three minutes and tell people how thankful you are is hard to do," Childers said. "I think when it come to my family and certain people, it will be hard to get through it. Hopefully, it will turn out ok," Childers said.