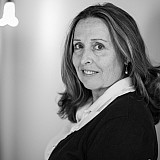 Austin Dillon hopes to improve his performance at Talladega Superspeedway following "a wild ride" last October
While everyone remembers their first time, some debuts are more memorable than others.
Austin Dillon's inaugural Sprint Cup run at Talladega Superspeedway was one for the highlight reels.
Dillon, who turned 24 on Sunday, was subbing for the sidelined Tony Stewart in the prestigious No. 14 Chevy. Coming to the white flag, he was running third behind Jamie McMurray and Dale Earnhardt Jr., with a shot at his first Cup win.
As the single-file line rolled into Turn 1 Ricky Stenhouse Jr., who ran directly behind Dillon, peeked to the inside before entering Turn 2. With the pack coming into the back stretch, Dillon decided to make his move.
"I always replay it in my mind," Dillon said. "It was going to be a good move. Stenhouse had a run coming and I wanted to get ahead of it. Then it just turned into a wild ride."
As Dillon pulled out of the draft, "the air hooked" the car and Dillon spun around. In that moment he was facing more than 30 cars coming straight towards him.
"When I turned back right, I saw two rows of cars splitting me at 200 miles per hour," Dillon said. "That was scary."
Dillon's ride was far from over. As the car turned back around, Casey Mears plowed into the back of Dillon and launched the No. 14 Chevy airborne. The cockpit changed dramatically after the rear tires slammed back on the ground.
"The steering wheel was way up in the air near the roof," said Dillon, who finished 26th. "I pulled it back down and drove it to the garage."
For his 'Throwback Thursday' Facebook entry, Dillon posted the following photo with the caption: "Throw Back Thursday. Anyone tuning into Talladega on Sunday?"
Not surprisingly, NASCAR used the Talladega footage for the safety presentation at Daytona. While Dillon can joke about being "a crash dummy" now, he understands how fortunate he was to not just walk but drive away from the accident. With plenty of padding under his seat, Dillon didn't experience the residual effects of the crash such as the impact that exacerbated Denny Hamlin's back issues after Fontana last year.
Although Dillon is 12th in the point standings entering Talladega, the driver running the rookie-of-the-year honors realizes there's a lot to learn. After studying the incident, Dillon realizes he would have handled the ending differently. He could have been more patient. Rather than taking cues from Stenhouse behind him, Dillon could have aligned with Richard Childress Racing ally Paul Menard – who was running fifth with a run going at the time and finished fourth.
"The Cup Series is really tough," Dillon said. "You have to be able to win at every level of the game – driver, pit crew, equipment. And you have to be there for the white flag. That takes patience. You have to keep yourself in the game –mentally in the game."
Many freshman fail to grasp the steep learning curve that exists between the Nationwide Series and Cup. Richard Childress Racing got ahead of the game by aligning Dillon with veterans such as Gil Martin as his crew chief and Billy O'Dea as his spotter. On Monday's the three review tape to ascertain the strengths and weaknesses from the previous race and file footage from the upcoming event.
"Having him look over film to see how the race unfolds has been invaluable," Martin said. "Not only does it help Austin learn but it also helps to make him feel more confident watching what happens over the last 40 laps and not leaving anything on the table.
"With all of us there, it raises the group I.Q. If you study it enough, you learn certain drivers' tendencies. It's not about where they finished but how they finished the race. There's a huge difference between running a two, two-and-a-half hour race than running a four, to four-and-a-half hour race. It's mentally taxing when you're looking three of four pit stops ahead of you."
Martin is quick to point out "the race within the race" – or the clawing and fighting that occurs between racers outside of the top 15. After Saturday night's battle in Richmond where one bad pit stop mired the No. 3 Chevy among the back markers, Dillon learned again why it's better to race among the front runners.
"It's crazy," Dillon said. "You're the new guy and everyone is fighting for their job. It's pretty ruthless. Up front, they race you clean. But I have to earn their respect."
Dillon is still trying to find that balance between earning respect and being aggressive enough that his fellow competitors don't take advantage of him.
"The confidence factor is worth as much as anything and that's what we're trying to build now," Martin said. "All in all he's doing a great job. He's done all the things he needs to do. By the time the end of the season rolls around, you'll see a completely different racer."