Get alerts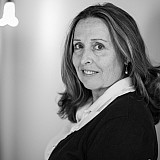 Ford puts the stock back in stock car racing with the 2016 Fusion.
Ford Motor Company unveiled a new 2017 production Fusion on Monday — and after a successful nose job, the 2016 Sprint Cup car from Ford Performance made its debut as well. 
The most recent alteration to the Fusion is — at least from a cosmetic standpoint — the closest the Cup cars have come to resembling showroom models since NASCAR moved to common templates in 2001. While NASCAR allowed teams to incorporate certain manufacturer-specific traits three years ago, the latest version takes that concession one step further. 
"There's no mistaking we're here to win races and championships," Dave Pericak, global director, Ford Performance said in a release. "And we believe the new NASCAR Fusion will be a powerful tool in the hands of our teams and drivers.
"Aerodynamics are more important than ever at the speeds these cars run," he added, "so we used some of the best wind tunnel and computational fluid dynamics technology available to create this new Fusion. Fortunately, the Ford design team gave us a great car with which to start."
On-track debut
The new NASCAR Fusion will make its on-track debut during a Goodyear tire test at Las Vegas Motor Speedway on Tuesday. NASCAR's 2012 Sprint Cup champ Brad Keselowski will participate in the test along with Jimmie Johnson, Kurt Busch and Matt Kenseth.
Team Penske, Roush Fenway Racing, Richard Petty Motorsports and Front Row Motorsports will compete with the new Ford Fusion starting with Speedweeks at Daytona Motor Speedway next month.