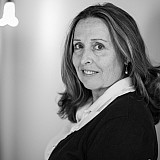 When the Nos. 2 and 22 Team Penske cars wrecked before Lap 20 in the 2015 Food City 500, the Ford camp waved the white flag.
With the top two blue oval contenders bruised and battered, there was no Ford driver to lead the charge to the checkers at Bristol Motor Speedway.
It was clear something had to change.
There's a chance the new four-car juggernaut may cast a giant shadow in the Ford hierarchy and realign the pecking order in the Blue Oval camp.

Motorsport.com's Lee Spencer on Stewart-Haas Racing's switch to Ford
On Wednesday, Ford welcomed Stewart-Haas Racing to the fold for the 2017 season. Although co-owner Tony Stewart will have retired from NASCAR competition by then, Ford will acquire four chartered teams — two headed by former Sprint Cup champions Kevin Harvick and Kurt Busch, who have 58 victories between them.
Stacking the odds back in their favor
Since switching from Dodge to Ford in 2013, Team Penske has delivered 20 wins. Yet with only two of 40 drivers capable of winning on a weekly basis, the odds were stacked against Ford.
The last time a non-Penske Ford won a race was Richard Petty Motorsport's Aric Almirola at Daytona in July 2014. The last time a Roush Fenway Racing Ford won a race was Carl Edwards at Sonoma one month earlier. But by the Bristol race last spring, Edwards had defected to Joe Gibbs Racing. The only race-winning driver remaining at RFR — once Ford's flagship — was Greg Biffle, who hadn't been to victory lane since June 2013 at Michigan.
That was before Dave Pericak took over Ford's motorsport effort at the end of the 2014 season. Gone was Ford Racing. With the new leadership out of Dearborn, the program was renamed Ford Performance. No longer was it sufficient enough to race. Performance was at the core of Pericak's philosophy. Hence, the new branding as Ford Performance.
"We're taking all our resources inside of Ford and we are reorganizing them in a way we can be more efficient and effective to help our teams perform better on the track," Pericak said at the first Michigan race last June. "We are putting more resources on board to better support our teams."
On that Sunday in June, Pericak added, "We are expecting a better performance today" from the Roush Fords. While Team Penske's results continued to grow, Roush Fenway Racing struggled. By the time the tour returned to the Irish Hills two months later, the wheels were in motion to recruit SHR.
Wanting to sit at the head table again
The move couldn't come soon enough to shore up Ford's effort. For the first time since the Chase was introduced 2004 — the last time Ford and Roush won a Cup title — there was not a single RFR team in the playoffs. Of the 16 cars battling for the championship, there were just two Fords in the mix, smothered by five Toyotas and nine Chevrolets.
Biffle, who has spent his entire NASCAR career at Roush, doesn't expect his organization will be hurt by SHR's inclusion. Biffle believes the addition of Stewart-Haas "is a very smart move on Ford's part."
"Quite honestly, I'm very surprised that it took to 2016 for them to make a move to add some competitive teams to the lineup because they want to be known for winning on Sundays," Biffle said. "You've got to have enough organizations where your odds get higher. If you own three-quarters of the field, your odds are pretty good of winning every week. I think it's gonna be good. There's potentially some working alliance between the organizations. Who knows yet? That's a little premature obviously with an announcement, but I see it as a positive for us in every direction of it."
As the sport moves closer to factory-backed teams, it's better to have a strong alliance with the manufacturer, as Toyota has proven with Joe Gibbs Racing and, most recently Furniture Row Racing. The addition of Furniture Row Racing to Toyota proved beneficial out of the box at Daytona — with all five teams working together and a Denny Hamlin win.
Since SHR's inception in 2009, Hendrick-powered teams have won five Sprint Cup titles. With the addition of four teams over the last two seasons the opportunities to win races and championships have multiplied.
The benefits are many
Yes, the One Ford mantra has been preached, but it's never been adopted between Penske, Roush and RPM. In size alone, SHR should provide Ford with three additional Chase entries once Clint Bowyer joins Harvick and Busch.
For Stewart-Haas Racing, the benefits are many. In addition to the manufacturer change being lucrative for the company, Stewart and his management team can shape the direction of his organization's future.
"It's not just changing OEMs," Stewart said. "It's a great opportunity for us to kind of get out of the shadows and, to some degree, get off the coattails, to a certain degree, and really get out on our own and I think that's something everybody here at SHR is really excited about and proud that we're finally in a position to do this and branch out in this way."
Stewart added he felt SHR's relationship with Hendrick Motorsports had been "changing a little bit over the last year."
Of course, Stewart had seen this same scenario play out in 2006, the year after he won his second Cup title at Joe Gibbs Racing. The following season would be JGR's last with Chevrolet before moving to Toyota.
In 2010, Jeff Gordon acknowledges the Hendrick/SHR relationship would remain productive — even if SHR was winning — unless "they're winning and we're finishing second." Four years later, Harvick won SHR's second championship with Hendrick equipment sans a Hendrick car in the final four. Last year, Harvick finished second in the standings with Gordon in third.
Although HMS's motor program is exceptional, it's also pricey. At $4.5 to $5 million per car it's quite an investment for a satellite team. There were also philosophical differences in chassis development. At the end of the 2014 season, SHR hired Rex Stump, an 18-year Hendrick veteran who founded HMS's R&D program and has been instrumental in their chassis design. Stump will guidance will help expedite SHR's chassis program and offer the company greater autonomy down the road.
That autonomy will help Stewart-Haas move out of the shadows of dependence on an outside vendor. But there's a chance the new four-car juggernaut may cast a giant shadow in the Ford hierarchy and realign the pecking order in the Blue Oval camp.