Get alerts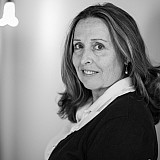 Newman apologizes to Kyle Larson and explains to his daughter what happened at Phoenix.
MIAMI – When Ryan Newman returned to North Carolina after his last-lap dustup with Kyle Larson to advance to the Championship Round of the Chase, his daughter Brooklyn had just one question on Monday morning.
"I went to pick her up and carry her downstairs and the very first thing she says to me is, 'Daddy, you hit the 2 and the 4 car'," Newman said with a chuckle. "She was trying to say 42, but that was the first thing she said to me on Monday morning. It was very cute and very funny."
Although Newman's wife Krissie "fills them in a little" when it comes to their father's profession, it was the driver that explained to his almost four-year-old daughter why he pushed another competitor out of the way on Sunday.
Daddy did what he had to do.

Ryan Newman
"Daddy did what he had to do," Newman said.
The Call
What "Daddy" also felt was necessary was calling Larson to apologize. Although Newman was able to transfer into the Chase, Larson lost two positions in the exchange. He called the Ganassi Racing driver that evening.
"He said he was mad for about 10 minutes," Newman said. "It kind of hit him what all was on the line. My assurance to him was two things: Someday when I'm in that position and he's in that position he can use my four tires and make eight if he wants to cause I understand. But the second part of it was – and the quite frank part of it was – I could have just went in there and dumped him.
"Hopefully, I had enough class in people's eyes that I didn't do that. I did it the best way that I could in order for him to finish the race, too."
Driven to win
To understand why Newman went to such lengths to earn the fourth and final transfer spot, it all comes down to desire. The 36-year-old South Bend, Ind.- native wasn't a silver spoon racer. He relied on the generosity of others to move up to the NASCAR ranks.
Sure, Newman has been fortunate to be aligned with the best organizations in NASCAR from Team Penske to Stewart Haas Racing and currently the No. 31 Chevy at Richard Childress Racing. But it took Newman 14 Cup seasons to finally be in the championship hunt heading into the season finale.
Ultimately, anybody out there with the desire I had would have done the exact same thing.

Ryan Newman
"Ultimately, anybody out there with the desire I had would have done the exact same thing," Newman said. "I wasn't proud of what I had to do but I was proud I was able to pull it off to be here because this is really what it's all about – to have a shot.
"I would have been disappointed in myself had I not done everything I possibly could have."
After 20 years of racing, 17 Cup victories, 51 poles and three NASCAR organizations later, winning the title would be a sweet reward for all of Newman's benefactors along the way. Newman said his motive for earning a Sprint Cup are "unselfish" but it's clear that he would take great satisfaction in the accomplishment.
"It would mean so much – not just to me – but for everybody that's given me an opportunity – everybody that's expanded on my opportunity," Newman said. "The people that got me my first uniform, the people that bought me a right rear tire, the people that gave my dad a gas card so we could get to the racetrack – those kind of people – on top of all my family and friends.
"But those kind of people who it might not have been a big deal to them at the time but it was a big deal to our family and for me to get to this point."