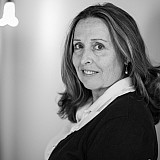 Loss of crew chief, car chief and pit crew will affect the No. 88 team in 2015
Dale Earnhardt Jr. is coming off of one of his best Sprint Cup season's to date.
However, as Earnhardt was racking up wins and enjoying his final season with Steve Letarte prior to the crew chief's departure for NBC, he wasn't anticipating the immense turnover facing the No. 88 Hendrick Motorsports squad.
It was announced this week that Earnhardt's car chief Jason Burdett has left Hendrick for JRM. However, Earnhardt feels confident that his new crew chief Greg Ives and JRM's car chief Travis Mack will be able to rely on lead engineer Jeff Mendering's experience with the team and the driver to maintain the competitive edge they enjoyed this season.
"Burdett's been looking for that opportunity for a very long time," Earnhardt said. "The deck got shuffled at the last minute and that opened the door for Burdett and also for Travis Mack, who worked as car chief on the 9 (with Ives). So we were excited to give both of them the opportunity that they wanted. Burdett wanted to crew chief and Mack wanted the opportunity to move into the car chief role at the Cup level.
"Both of these guys get what they want. One of the key members of the team, Kevin Meendering the lead engineer, is still there. That's really the main bridge to being able to help me and Greg. Jason was an excellent car chief. I never had to worry about anything being off the least little bit. Having Kevin still on board is going to be the line of communication Greg and I need to be able to not miss a beat."
A lucky break
Although NASCAR has established a testing ban for 2015, Earnhardt will have quality time with Ives and the rest of the crew during the Goodyear tire test next Tuesday and Wednesday at Charlotte Motor Speedway.
There's a lot of changes that we're excited about that we hope can help our race team.

Dale Earnhardt Jr.
"As a driver you hope to get better each year," Earnhardt said. "There's a lot of changes that we're excited about that we hope can help our race team. I looking forward to getting to the race track and testing with Greg next week – I'm looking forward to that a lot, getting into a habit with him and establishing a rapport that we can build on. It's a good thing to be able to get to work together so soon."
Help wanted
Earnhardt will also need to acclimate to a new pit crew in 2015. Most of his over-the-wall members have jumped ship for the No. 19 Joe Gibbs Racing Toyota and driver Carl Edwards. On Thursday, Earnhardt seemed confident that with the depth HMS's pit crew program he would be in good shape come February.
"That's the unfortunate part about this business – that it is a business," Earnhardt said. "Those guys saw an opportunity to do something else. We had a great run together. They were the best team on pit road for the last two years. I never once felt at a disadvantage when I pulled on to pit road.
"It's going to be a challenge to replace those guys. We've got a lot of great potential crew members that are training every day. I was over there Tuesday and they were working their guts out. So we've got guys in the wings, guys ready to move up, ready for the challenge but it's going to be a difficult challenge to replace the guys that we had because they were amazing."