Get alerts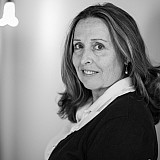 Single-file racing set the tone for Geico 500.
TALLADEGA, ALA. — There's no rhyme nor reason for the racing dynamic at Talladega Superspeedway. 
Single-file, double-file, three-wide — any combination is possible over the 188-lap romp on the 2.66-mile super speedway. 
But after the final caution on Sunday, when the race went green on Lap 162, Dale Earnhardt Jr, led the Geico 500 parade to the finish and no one tried to stop him. 
For that, Earnhardt was grateful. 
"I was definitely happy when we went single file the last 20 laps," Earnhardt said. "I knew I only had to worry about one lap, and that was the last one.  As it wound down, I felt more and more comfortable that that was the case. 
"Those guys up in the top five, top six felt like even on the last lap with a move, they felt they were in a position to win the race.  That's why everybody stayed so patient."
Although Earnhardt was in control of the final 27 circuits, he found the tempo to be fairly racing prior ito the end game.
There's a lot of guys that were feisty and ready to move up, trying to get the lead, trying to get to the front. 

Dale Earnhardt Jr.
"I was actually surprised at how much racing we were doing," Earnhardt said. "Figured it would be single file more than it was. There's a lot of guys that were feisty and ready to move up, trying to get the lead, trying to get to the front.  Seemed like between the 48 and myself and the 24, we were doing a great job of maintaining the front.
"So, you know, I think there's a lot of competition between the manufacturers, but also more so the owners, the individual companies.  That was showing more than I've seen in the past, I think. I was surprised, yeah, about how much racing was going on.  I was enjoying the racing." 
Risk vs. reward
Sure, there was the errant driver that took a chance — such as Brad Keselowski who restarted fifth and was shuffled back to 24th in five laps. Tony Stewart, who could attract dancing partners in the early stages of the race and make a run on the inside, couldn't find momentum with a second line of cars on the final run. 
And Denny Hamlin took a peek with five laps to go, but when he finally decided to make his move he had no takers. The No. 11 dropped from fourth to ninth at the finish. 
Ryan Blaney, who posted a career-high Sprint Cup finish of fourth on Sunday, said the closing stages of the race was "tough" because the drivers ran single file for such a long time. Still, the 21-year-old rookie remained patient. Without someone to push him, the No. 21 would not have the power to pass the Hendrick tandem of Earnhardt and Johnson alone.
"I was at Denny's mercy right there but we were a little late to run in front of him," Blaney said. "It was hard to get a run. I saw the 11 (Hamlin) coming and I just didn't react fast enough, and that really would only have worked if we got by the 88 (Earnhardt) and the 48 (Johnson).  
"I don't think we could have got by them.  They would have just pulled down and blocked us, so it was a good day."
For Johnson, he was simply "content" just to ride in second. Sure, if an opportunity presented itself, Johnson would have jumped at it but there was no formation of a second line with any hope of catching the leaders at the end. 
"The first couple cars, you're relatively content," Johnson said. "But if you're back further, it's so frustrating. I think the 19 (Carl Edwards) pulled down and started some kind of lane.  Everybody just took his spot on the outside.  I don't know what creates that in the drivers' minds that says, Okay, we're all going to ride at the top.  Anybody that pulls out, you just fill his spot and he drops.            
"It's weird.  It doesn't happen every time, but it does happen every now and then.  Today was one of those days."
Defensive driving
When the drivers have rebelled from different car packages in the past, it hasn't been unusual to see single-file runs for extended periods of time. But Sunday's race had a more cautious feel at the end.
Despite the propensity for multi-car pileups at the track, Johnson, who finished second for his seventh top five at Talladega, said the fear of wrecking had nothing to do with his decision to ride. It was more of a case of defensive driving.  
"It's not safety like I'm going to crash, get hurt, so I don't want to make that move," Johnson said. "It protects your running order.  If you're in 10th and you pull out, I don't know how many cars are on the lead lap, everybody is nose to tail, so you finish 10th and take a 30th or something. 
"It's more about preserving where you're running.  The fact that the amount of numbers in that lane makes that lane successful, when there's 43 nose to tail, you can't pull out unless there's quite a few that are going to go with you. I think it's more about preserving your running order.  You almost have to throw the mindset out of advancing and not go backwards is kind of what happens, I think."