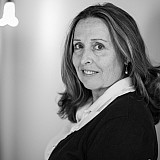 Chip Ganassi Racing to feature FLIR livery on No. 1 Chevy at New Hampshire Motor Speedway
Jamie McMurray will bring the heat this weekend as FLIR sponsors the No. 1 Chip Ganassi Racing Chevrolet at New Hampshire Motor Speedway. 
FLIR, known for manufacturing top thermal cameras and imaging sensors used throughout the military, public safety and industrial sectors, will make its NASCAR debut in the Sylvania 300 this weekend.
McMurray, who is currently 13th in Sprint Cup standings, will make his 26th career Cup start at NHMS where he has four top-fives and six top 10 finishes at the Magic Mile – including a fourth-place finish in this race last year.
"I'm really looking forward to having FLIR join us on the No. 1 team this weekend in New Hampshire," McMurray said in a release. "Not only is it valuable for us to bring new partners to the sport, but FLIR brings powerful technology products that we can use to continuously enhance our performance."
McMurray, 39, has seven Sprint Cup victories including wins in the Daytona 500 and Brickyard 400. He's enjoying his 12th season in NASCAR and his ninth with Chip Ganassi Racing.  
"We are excited to sponsor Jamie McMurray and the No. 1 FLIR Chevrolet SS at the New Hampshire Motor Speedway," said Travis Merrill, Chief Marketing Officer, FLIR Systems, Inc. "FLIR technology has been used to enhance the performance in motorsports for several years and we look forward to sharing this technology and our brand with NASCAR fans."