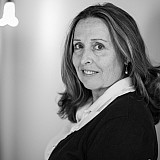 Five cars involved in first segment incident triggered by Kyle Larson.
DAYTONA BEACH, Fla. -- It took just 22 laps in the Sprint Unlimited until all hell broke loose at Daytona International Speedway.
Kyle Larson was running midpack when he slid up into the No. 2 car of Brad Keselowski and sent the Miller Ford spinning into the frontstretch.
"Larson came up on me," Keselowski said.
The team asked Larson, "Did you get up too far."
To which Larson replied, "No, I didn't get up too far."
Larson restarted 11th and carried on with nary a scratch while Keselowski's car was demolished. Kyle Busch, Austin Dillon and Clint Bowyer picked up debris in the melee but were also able to continue.
The race continued under yellow until the Lap 25 competition caution.
Keselowski was seen and released from the infield care center.