Get alerts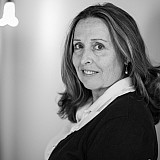 Martin Truex Jr. was absolutely crushed after being eliminated from the Round of 8 at Talladega Superspeedway.
Truex started from the pole. He regained the point from Brad Keselowski and led two laps. But after completing just 110 of 500 miles, the engine blew up on the No. 78 Furniture Row Toyota — and so did Truex's hopes for a Sprint Cup championship. 
Rather than dwell on the disappointment of the moment last Sunday, Truex and his team vowed to win this weekend's race at Martinsville Speedway. 
"I thought about it every day and every night and I just kept telling myself to just go win Martinsville and I would feel a little bit better," Truex said after winning a career-best fifth pole on Friday. 
"This is the first step in that direction, but honestly I've just enjoyed this year and even if it doesn't turn out the way we wanted it to, I've enjoyed it with the team I have and this is something we're going to build on for years to come and content for more championships."
Out of the Chase, but still a winning team
Even though Truex won't match his career-high finish of fourth in the standings from last year, 2016 will be memorable for the 36-year-old Mayetta, N.J. driver. His four wins are not only a personal best, but he's also tied with Kevin Harvick, Kyle Busch and Keselowski for most victories on the tour this season. His 1,596 laps led are a series' best and his average start of 8.4 ties him with Joey Logano for second in that category. 
"I think that's the most disappointing part for us is that we've probably been the strongest team all year long," Truex said. "The flip side from that is that we haven't been as consistent as we needed to be and I think we understand that as well. Going forward, that will be something we focus on. 
"For us again, we want to go out and we want to win races. That's just what we want to do and I think this is a golden opportunity for us to do that because the way this season has gone, the cars we've had, the job everybody has done, the communication we've had, the confidence we have – it's just that we have everything going for us right now. You always want to take advantage of that in this sport and you never know when it's going to change."
Ending Logano's three-pole streak at Martinsville on Friday once again proved the strength of Truex and the No. 78 team. In just three seasons together, the Barney Visser-owned team has become a perennial contender. 
"As bad as last week was and as bad as it hurt to get that ripped-out-from-under-us feeling, there's nothing we could do about it," Truex said. "It was tough. You have to move on and you have to look forward and try to be better the next week. I'm proud of everyone for sticking it out and keeping the faith and there is no quit in this team and it showed (on Friday)."
Here are three other feel good storylines to watch on Sunday:
Will he or won't he?
When Jeff Gordon rode off into the sunset — literally — for his ninth Martinsville win, no expected the four-time champ would return to defend his victory, including Gordon. Although he hasn't set the world on fire while subbing for Dale Earnhardt Jr., if there's one track where Gordon would expect to excel it would be Martinsville. Gordon rolls off 10th on Sunday for his 47th and potentially final Sprint Cup start. He was 14th in Happy Hour in single lap runs and sixth on the Best 10 Consecutive Lap Average chart. Gordon certainly has a shot at winning a 94th Sprint Cup race but he'll have plenty of competition for his 10th grandfather clock. When asked is this will be the last time we see Gordon behind the wheel of a Cup car, the driver replied, "Ask Rick Hendrick."
Smoke's last stand
After a less than stellar run at Talladega, Tony Stewart has looked stout at Martinsville. He qualified sixth for the Goody's 500. He was second in single lap speeds and third on the Best 10 Consecutive Lap Average chart. Of his 49 career Cup wins, three of the victories were earned on the half-mile paper clip. With three Cup titles, Stewart is a lock for the NASCAR Hall of Fame when he retires. But 50 career victories has a nice ring to it.
Making the most out of Martinsville
David Ragan's 12th-place qualifying effort was his best of the season — and the best for BK Racing. But with the driver's future uncertain in the No. 23 Toyota, a solid run on Sunday could capture the attention of potential employers for the affable 30-year-old driver. Ragan was fourth in single lap speeds in Happy Hour. He was 10th in Best 10 Consecutive Lap Averages. And he told his team his car was "pretty close". Ragan knows what a good car feels like at Martinsville. He wheeled the No. 18 Joe Gibbs Racing Toyota to a career-best fifth-place finish in 2015 while subbing for Kyle Busch. If luck goes Ragan's way in the Goody's 500, he just might pick up a second top-five finish.