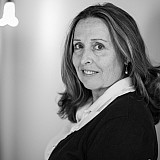 Clint Bowyer welcomes a son while NASCAR drivers dish on the new daddy.
CHARLOTTE, N.C. –It's a boy.
Cash Aaron was born to Clint and Lorra Bowyer early Wednesday morning.
And Bowyer's fellow NASCAR daddies couldn't wait to weigh in on how fatherhood will change the sport's life of the party.
Kevin Harvick, who was a teammate of Bowyer's at Richard Childress Racing for seven seasons and has his own two-year-old, Keelan, running around, believes "Bowyer is going to be a great dad" but "life is going to change regardless if he thinks he's not going to."
He's going to be a great dad and just seeing him adjust to it will be a part of the process.

Kevin Harvick
"There's a point now that you realize you just can't give them back to their parents and that you have to stay up with them at night and take them on the road and change that crappy diaper and pull over on the side of the road and realize that you're going to have to change that crappy diaper on middle of the highway," Harvick said.
"You know that those stories will be very dramatic and fun to listen to. But he's going to be a great dad and just seeing him adjust to it will be a part of the process. It will be fun to watch for sure."
Denny Hamlin hasn't settled down entirely since his daughter Taylor was born just over 20 months ago. However, his TV viewing habits have shifted dramatically from Sports Center to the Disney Channel.
"I think that (ESPN reporter) Marty Smith probably said it best when he said, 'Miska, Mooshka, Mickey Mouse'," Hamlin said. "That's what he'll be watching over and over and over again. He'll understand. He'll know what Doc McStuffins is and Jake and the Never Land Pirates. And he'll get all that very, very soon."
Matt Kenseth just chuckled when asked to predict Bowyer's parenting skills.
"What's the name of that movie? The one where (Adam Sandler) stands on the wall and pees with kid on the wall? Big Daddy? That's going to be Bowyer for sure," Kenseth smirked.
Kenseth, the father of three daughters, contemplated the best way to protect his girls from future generations of Bowyers.
"As much as I like Clint, I don't know that our family units will spend a lot of time together," Kenseth added jokingly. "I'll have to see how he does with this parenting thing first."
It didn't take long for Bowyer's friends to react either.