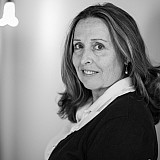 In his first interview since Motorsport.com broke the news that Carl Edwards and Darian Grubb have parted ways, the driver of the No. 19 Arris Toyota says he appreciates everything the crew chief did for him during his first season at JGR.
While Edwards considers Grubb one of the most brilliant minds when it comes to race day strategy, the organization elected to go in another direction.
Although it's been speculated that Dave Rogers will be Edwards crew chief in 2016, Edwards would not speculate on a successor.
"Coach Gibbs is the man when it comes to putting the right people in the right places," Edwards told Motorsport.com. "Whatever plan he comes up with — and when it's time to lay it out, he will. Until then, it's in Coach's hands."
Rogers tenure as a crew chief started at Joe Gibbs Racing in 2005 with the late Jason Leffler. The following year, Rogers worked with Denny Hamlin in what is now the XFINITY Series. Hamlin finished fourth in the standings that season. In 134 NXS starts, Rogers led drivers to 20 wins, 24 poles, 54 top fives and 86 top-10 finishes. Rogers returned to the Sprint Cup Series in 2009 with Kyle Busch and was aligned with Hamlin again last season.
Rogers has led teams to the Chase in five of seven seasons. He's accumulated 15 victories, 76 top fives and 114 top-10s in 230 starts.
When Edwards was asked whether Rogers would be a good fit for the No. 19 team he replied, "In the short time that I've been at JGR, I've learned that it is filled with great people."
"The simple way to put it is we started this year with nothing and they put together one of the greatest teams I've ever been a part of. So I have a lot of faith in whatever decision Coach makes."
Under Grubb, Edwards finished fifth in the 2015 Sprint Cup point standings after transferring all the way to the Eliminator Round of the Chase.