Get alerts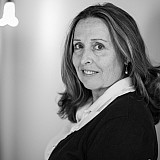 Ernie Cope will take over crew chief duties on the No. 47 JTG Daugherty Chevrolet and driver AJ Allmendinger, effective immediately.
Randall Burnett, who was recruited for the position after the 2015 season, will be reassigned within JTGD.
Cope, 47, rejoined JTGD prior to the 2016 season as competition director. He returned to the company after leading Chase Elliott to the 2014 Xfinity Series title with JR Motorsports. After he retired from competition behind the wheel, Cope transitioned to the crew side in 1995. Following stints with Geoff Bodine Racing, Robert Yates Racing and Wood Brothers/JTG, he became a crew chief with Kevin Harvick Incorporated.
When KHI was absorbed by Richard Childress Racing in 2012, Cope was crew chief for several different drivers before joining JRM in the fall of 2013.
Allmendinger finished 19th in the Cup standings last season. He's currently 30th. His only top-five finish this season came following at Daytona, where he finished third and led his only laps (two) in the first 11 races. Allmendiger posted his second top-10 result at Martinsville (sixth).