Get alerts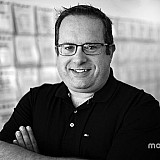 It was no coincidence Erik Jones' first top-10 finish in the Monster Energy NASCAR Cup Series came in his rookie No. 78 Furniture Row Racing team's best weekend from start to finish.
Jones was actually headed toward his first career top-five before the final caution of Sunday's race at Phoenix came out with five of the scheduled 312 laps remaining.
Three drivers elected not to pit, several who did took only two new tires and Jones' team took four. He restarted in 14th but drove up to an eighth-place finish in the race's final two laps as Ryan Newman claimed the victory.
"Your expectations kind of change as the day goes on. When you feel like you have a fifth place car, you want to run fifth, but it just didn't work out at the end," Jones said. "We had a lot of guys take two (tires). A lot more than I thought would.
"We had a great restart and were able to get back up to eighth. Not too much gain, not too much loss. A solid day for us."
Solid from start to finish
It was the most complete weekend yet for Jones and his team.
They ran well in practice, qualified eighth and he ran in the top-10 virtually the entire race, even moving into the top-five in the final 25 laps.
"This was our best weekend, for sure," Jones said. "We've come a long way in the last two weeks. We had some pit road issues but we fixed all those in one week – I think that's impressive.
"We got a lot better throughout the race and we made good adjustments all day, which made the car better. It's the best put-together race we've had."
Jones credited his participation in the two-day test at Phoenix in late January for helping to make his transition to the Cup series at the track much smoother.
"It was able to at least give us a good baseline to start with. I think every time we start coming back to these tracks for the second time, we're just going to be that much better and that much stronger," he said.
"It was a big deal. I hope we test somewhere else this year for sure."