Get alerts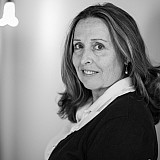 Joe Gibbs Racing protege jumps to the top of the speed chart.
KANSAS CITY, KAN. — Erik Jones made a last lap dash in Happy Hour and ended up leading the practice session with a lap of 191.306 mph.
Jones, 18, will make his Sprint Cup debut in the No. 18 M&Ms Toyota for Joe Gibbs Racing. Jones is filling in for Kyle Busch, who is continuing to recuperate following a wreck in the season opening XFINITY Series race at Daytona International Speedway in February. 
"We didn't really get up to speed good, but thank you guys, it's pretty good," Jones said. "Let's go qualify this thing in a little bit."
Jones also posted the Best 10 Consecutive Lap Average during the first practice with a speed of 185.065mph. Kevin Harvick, who led the first practice, had the Best 10 Consecutive Lap Average in Happy Hour - 185.058. Jones was fourth.
Jeff Gordon (191.184mph), Joey Logano (190.732mph), Martin Truex Jr. (190.490mph) and Dale Earnhardt Jr. (190.396) rounded out the top five in practice. Logano and Earnhardt posted top five times in both practices on Friday although the No. 88 Chevy was "loose off the corner" at the end of the session. Earnhardt was also second on the Best 10 Consecutive Lap Average (184.678mph) chart from first practice.
Jamie McMurray, Jimmie Johnson, Clint Bowyer, Brad Keselowski and Aric Almirola filled out positions six through 10.