Subscribe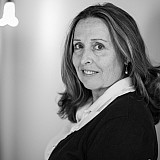 Erik Jones will pilot Kyle Busch's No. 18 in the NASCAR Sprint Cup race at Kansas Speedway.
BIRMINGHAM, ALA. - It's official. Erik Jones will make his official Sprint Cup Series debut in the No. 18 M&Ms Toyota at Kansas Speedway on May 9.
This should come as no surprise — and not just because Motorsport.com reported the story last month. Jones, who turns 19 on May 30, has made tremendous strides since his NASCAR debut in 2013.
"I'm pretty excited and grateful for the opportunity to drive the No. 18 M&M'S Toyota Camry in the Sprint Cup Series and make my debut for Joe Gibbs Racing," Jones said in the release. "This is a really good opportunity for me."
It's a great opportunity actually — considering that the last time he climbed into a Cup ride it was a last minute deal. Jones received a call, not just day of the race but during the Food City 500 at Bristol Motor Speedway, two weeks ago when Denny Hamlin relinquished his seat due to neck and shoulder spasms. Jones had never sat in a Cup car let alone driven one.
Jones had never met crew chief Dave Rogers either. The veteran crew chief had just enough time to introduce himself then order Jones to suit up and climb in the No. 11 Toyota. Jones soldiered on to a 26th-place finish under less than ideal conditions.
For this opportunity, all the pieces will be in place for the Byron, Mich. native.
"We are going to try to manage our expectations and if we can go out and get a top-15 run and gain some experience, that would be a great day for us," Jones added. "I'm also excited about representing M&M'S, a great longtime partner at JGR and such a well-known brand. I am looking forward to getting behind the wheel of the M&M'S Toyota at Kansas."
A quick ascent
Jones competed in five truck races for Kyle Busch Motorsports his first season and in the fifth race, he started on the front row at Phoenix International Raceway, led 84 of 150 laps and won.
Jones ran a partial truck schedule of 12 races in 2014 while finishing his high school diploma. Two months later, he won his second career truck race, this time at Iowa, earned his first career pole in his next start at Eldora and completed the season with a trophy from Las Vegas and his second Phoenix victory — this time from the pole. Jones was running at the finish in 11 of 12 races with an average start of 6.1 and an average finish of 9.2.
The teen phenom also dabbled in the XFINITY Series last season. He proved his consistency once again. In three starts, Jones posted three top-10 finishes, completing every lap and posting an average starting position of 4.3 and an average finish of seventh.
Jones was the logical choice for JGR to sub for KyIe Busch earlier on the NXS tour. Jones has shown marked it improvement over the last two seasons and continues to learn along the way. In eight NXS starts this season, he won his first race at Texas Motor Speedway and earned the pole for four consecutive races. His average start is a remarkable 3.8. His average finish is 9.6 and he's led 90 laps.
In his first three truck starts of 2015, Jones posted two top fives and three-10 finishes. He is currently third in the point standings, behind defending champion Matt Crafton and Tyler Reddick, and has an average finish of fourth.
Why now?
Pundits may question Joe Gibbs decision to promote an 18-year-old into the Cup series this soon. Certainly, the comparison has been made to Joey Logano, who was thrust into Tony Stewart's seat at 19. The previous season he missed as many races as he qualified for. Of the three races he ran, Logano did not finish on the lead lap.
Logano won his first NXS race at 18 - under the direction of Rogers in 2008. He also posted five top fives, 14 top 10s and three poles that season. The following year, Logano earned five wins, four poles, 13 top fives and 16 top 10 finishes. He shaved nearly two spots from his average finish was running at the end of 20 of 22 races and on the lead lap for 18 of his starts.
But let's look at another young gun, Kyle Busch, who posted top 10s at 16 in the truck series. At 18, Busch made seven NXS starts, scored two top fives and three top 10 finishes with an average result of 16.9. At 19, in his first full season on the tour, Busch earned five wins, five poles, 16 top fives, 22 top 10s. He finished second in the point standings with an average qualifying effort of 6.7 and an average finish of 9.5. He was running at the finish in 33 of 34 events on the lead lap in 27 starts.
Jones has shown similar consistency. Under the new point system, Jones is not eligible for the NXS drivers points championship. However, with the numbers he's amassed in the first eight races, Jones would be fourth in the standings.
If Gibbs didn't put him in a car...
It's not surprising that Busch selected Jones as his protege. He has speed, he has solid car control and he certainly has moxy.
Jones is one of those rare talents that comes along every five years or so. If Gibbs didn't put him in a car — someone else would. Of course, that will likely happen next year anyway considering that Gibbs is already at his four-driver cap and has no plans of changing his roster,
Still, Jones will have the opportunity to show what his potential is in a Cup car at Kansas Speedway. If things go well, Gibbs might have a whole new set of challenges he never planned on.