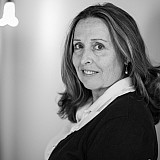 Carl Edwards has won the Southern 500 at Darlington Raceway.
Call Carl Edwards the comeback kid.
After finishing second at Darlington Speedway in 2008 and 2011, Edwards finally found his way to Victory Lane in the Southern 500 on Sunday night.
"Way to go team," Edwards said after crossing the finish line. "I won the Southern 500 and had a dang good time doing it guys. That's as good as it gets. Way to dig. I'm so proud of you guys."
"My pit crew won the race for us"
Edwards joked following the race that the team calls crew chief Darian Grubb "the Gambler" because he's not afraid to take a chance. On Lap 63, the risk gave Edwards the lead when Grubb called for his driver not to pit — but five laps later the No. 19 Arris Toyota dropped to 20th.
Our guys never quit. JGR (Joe Gibbs Racing) is unbelievable. These guys have been working so hard

Carl Edwards
But the race was slowed by a record 18 cautions which enabled Edwards to work his way back into contention. By the Lap 269 restart, Edwards was back into the top six.
"To go from two laps down and win the Southern 500, we don't give up," Grubb said following the race.
"They made it Carlington for a couple of moments, but this is the Southern 500. This is just huge!"
Three-way fight for the win
Brad Keselowski was the dominant car. The No. 2 Team Penske Ford led 196 slaps and had the point on the Lap 311 restart with Kevin Harvick and Edwards in tow. Harvick reached Keselowski's bumper six laps later and the battle between the Nos. 2 and 4 allowed Edwards to close in. By Lap 323, Edwards attempted to pass Harvick for second and finally made his move 10 laps later. He held second for 14 circuits until Harvick passed the No. 19 again.
On Lap 354, Jeb Burton lost control of his car between Turns 1 and 2 to ignite the 18th and final caution — leaving the race to be decided on pit road. Edwards edged Keselowski by a nose off of pit road to gain the point. He chose the inside lane and held the lead for the final 11 laps besting Keselowski at the line by 0.902-seconds for his 25th Sprint Cup victory and the 75th Cup win for Toyota Racing.
"Our guys never quit," Edwards said. "JGR (Joe Gibbs Racing) is unbelievable. These guys have been working so hard. I cannot thank ARRIS enough and I know a lot of fans came down to enjoy this race. It's the 75th Cup win for Toyota – Toyota, TRD – everyone has been so amazing. 
"We started this team and they all believed in us – Stanley, Subway, Comcast Business, XFINITY, all the fans and Sprint. Jeff Burton, the first time I came here we sat and watched tape at Jack Roush's office at his shop and I just can't thank everyone enough that helped me. Darian (Grubb, crew chief) did a great job."
Best of the rest
Denny Hamlin, Joey Logano and Harvick rounded out the top-five. 
"I needed to be a little bit better everywhere," Keselowski said. "Needed to be better on the restarts and a little better probably because I brushed the wall a little bit there. I just needed to be a little bit better everywhere to have a shot at the win."
Edwards win also locked his Joe Gibbs Racing teammate Kyle Busch into the Chase for the Sprint Cup. His seventh-place finish moved him up to 27th in the point standings.