Subscribe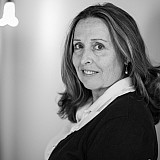 Carl Edwards' 2015 plans don't include Roush Fenway Racing
INDIANAPOLIS – Carl Edwards confirmed on Sunday that he will not return to Roush Fenway Racing in 2015.
Prior to the start of the Brickyard 400, Edwards said his plans were shored up for 2015. However, with six races remaining to the Chase to the Sprint Cup it's unlikely that an announcement regarding his future plans will be clarified before September.
"We've just got to get everything together, and then we'll make the announcement when it's the right time," Edwards told Motorsports.com prior to the race. "Trust me. We'll do it as soon as we can. But like I said, the focus is today and winning this race.
"I'll talk about it in the next couple weeks when we kind of finalize everything. I think right now is not the right time to reflect on it, because we've still got a championship to win."
While there has been rampant speculation since May that Edwards was headed to Joe Gibbs Racing, the Coach would not confirm his driver lineup for 2015.
"We don't have anything right now to announce," Gibbs said from the grid. "Anything that we're going to do will come up in the future (somewhere around September). Not sure what the time line is – but it would probably be at the best time and the earliest time.
"Each and every year we've been going after (putting a fourth team together) but it's so hard to do, that we haven't been able to get it done. But we're taking a serious look at it this year."
Gibbs laughed and said it also takes "a serious sponsor" to start a new team. JGR currently campaigns Sprint Cup rides for Denny Hamlin, Kyle Busch and Edwards' former teammate Matt Kenseth.
Gibbs added that it would be hard for a team to pass on an opportunity such as Edwards.
"Carl's name came up during this year," Gibbs said. "Almost everybody recognizes Carl as being somebody I think is a star. Because of that, there are a lot of teams that have tried to entice him."
Roush Fenway Racing announced on Sunday that after a decade in Cup and 11 seasons overall, Edwards would not be returning to the organization next year. Roush said he would "always be thankful for Carl's contribution and the role he played in many Roush Fenway wins and championships".
Edwards, 34, is currently eighth in the Sprint Cup point standings. He has 23 career Cup wins.