Subscribe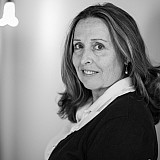 The Sprint Cup Championship complexion changed with 10 laps remaining in Sunday's EcoBoost400.
Kyle Larson had the lead with the No. 19 Toyota starting on the inside. Joey Logano went low entering Turn 1 and Carl Edwards blocked the No. 22 Ford. Edwards, who had led 47 laps, shot into the pit road wall and his Chase was over.
"I'm alright," Edwards said. "I thought I gave him enough room. It's all me."
"I just pushed the issue as far as I could because I figured that was the race there. I was probably a little optimistic," he said after leaving the infield care center.
"It was just racing. Joey was so good on the short run - I don't know how he got that restart. I thought everything was going to work out. Jason (Hedlesky, his spotter) told me he was looking low - he told me basically that he was there. I knew what Jason was saying.
"I probably pushed the issue more than I should because I thought that was the race there. He moved down, I could feel him a little and I just thought that - it was probably a little optimistic."
Before going to the infield care center for a required checkup, Edwards stopped at Logano's team's pit box to speak with Logano's crew chief, Todd Gordon.
"No apologies, I just wanted say it was just racing and 'good luck' to those guys," he said.
"We have damage on the right front and probably the right rear," Logano said. "He came down right in front of me."
Brad Keselowski, Martin Truex Jr., Kasey Kahnne, Chase Elliott, Ryan Newman, Ty Dillon and Regan Smith were collected in the melee.