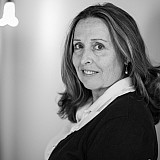 Carl Edwards is looking forward to quality time with No. 19 JGR crew at Charlotte tire test.
LAS VEGAS – After 12 seasons with Roush Fenway Racing, Carl Edwards enjoyed his last formal outing as the driver of the No. 99 Ford on Friday night.
Even though Edwards has already started the transition with Joe Gibbs Racing and the No. 19 team, it seemed like old times with team owner Jack Roush at the NASCAR Sprint Cup Awards banquet. After his speech, Edwards acknowledged that the evening was "a little bittersweet".
"I sat down at the table," Edwards said. "I hadn't seen Jack for a couple of weeks, and just right away we started talking about flying. I hope we can still be friends. He's always going to be such a huge part of my life."
Together, Roush and Edwards combined for 23 wins and eight Chase appearances in the Cup Series with two runner-up finishes. In Nationwide, Edwards won 38 races and the 2007 title. In the six full NNS seasons Edwards ran Nationwide, his worst finish was third.
Next chapter
But at 35, Edwards was ready for a fresh start. Although he came close to signing with Gibbs three years ago, this time the Columbia, Mo.-native did not look back.
"I think we're going to win a lot of races," Edwards said. "I think it's going to be good."
On Thursday, JGR officially announced that crew chief Darian Grubb and his team would oversee the No. 19 for Edwards. Ironically, it was Grubb who thwarted Edwards' title hopes in 2011 when the championship was decided in the season finale at Homestead.
I've worked with some really good crew chiefs and I believe that he has everything it takes to win a bunch of races and championships.

Carl Edwards on Darian Grubb
"I'm very excited to work with him," Edwards said. "I know firsthand how tough of a competitor he is because of that. That was spectacular how he managed the end of that 2011 season. I've worked with some really good crew chiefs and I believe that he has everything it takes to win a bunch of races and championships.
"He also has a different personality than anyone I've worked with. He's very calm and I'm excited to see how that works. I'm hoping to learn a lot from him."
Speed dating
Edwards was selected to represent JGR in the Goodyear tire test next Tuesday and Wednesday at Charlotte Motor Speedway. He's looking forward to getting acquainted with the team.
"Everyone wants to test," Edwards said. "I'm grateful to my teammates because they basically gave us that test. They know that Darian and I need to work a little bit together. I have a new (carbon fiber) seat in the car that I've never run. I've obviously never run that car. I've never worked with these guys so for me to be able to do this test is huge.
"It will allow us to prepare for the season a lot better than just going to Daytona and winging it."
Crash course
Although Edwards won two races in 2014, he failed to advance to the Eliminator Round and finished ninth in the point standings. Grubb, however, finished third with his former driver Denny Hamlin. Still, Edwards says he "learned a bunch this year" and believes the key to the new Chase format is qualify early in order to concentrate on the playoffs.
If we have fast cars next year, we're going to be really tough.

Carl Edwards
"In the first five races, right off the bat, there are two tracks – Atlanta and Phoenix – that I'm very certain we can win at and that's good," Edwards said. "After watching this year progress, I know how important it is to win early. If we can do that, it's all about preparing for the Chase – specifically the elimination races in the Chase.
"The other thing I learned is how hard you can dig and how much you can make out of bad days if you have the right people around you. (Former crew chief) Jimmy Fennig and my guys did an amazing job. They didn't quit. Even with us getting eliminated, watching Ryan Newman and what he was able to do at the end, he almost won the championship with perseverance and never quit attitude. I learned how important those things are.
"If we have fast cars next year, we're going to be really tough."