Get alerts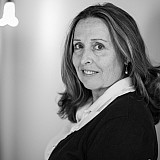 Carl Edwards' father taught him there are 1,000 ways to lose a race.
Whether or not Mother Nature figured prominently in that list of variables, rain likely cost Edwards a place in last year's Championship Round at Homestead-Miami Speedway when the Phoenix race ended early because of a storm. Edwards was running 12th and failed to advance.
As fate would have it, rain also played a role in this year's Chase. Edwards was leading the AAA Texas 500 when the skies opened over Texas Motor Speedway. This time the odds played out in Edwards' favor. Not only did he win the race, but Edwards also locked himself into the final four drivers that will battle for the title in two weeks.
"This rain was a lot more welcome than the rain," Edwards said. "That was very frustrating.
But that's the way this sport goes. It's close."
Cousin Carl may be known as Comeback Carl after this season's run in the Chase. After a tire failure caused him to crash at Martinsville Speedway with 143 laps remaining in the event, Edwards entered Texas 32 points below the Chase cut line. With 11-points separating the top five in the Round of 8, nothing short of a win would enable the No. 19 Joe Gibbs Racing team to advance.
Edwards never doubted his team's ability to execute once he qualified for the Round of 8. He was confident about his chances at Martinsville and had multiple wins at both Texas and Phoenix. Still, the No. 19 team wasn't counting on misfortune at the Virginia short track.
"When things go bad, sometimes it makes it really simple," Edwards said. "As soon as we had that trouble at Martinsville, first thing we all said was, 'We've got to go win Texas, that's what we have to do.'
"You always wonder in this sport if you can step it up or do something better. I feel like everyone did this weekend. We actually were able to do that."
The No. 19 JGR pit crew pulled off the money stop on Edwards' last service on Lap 257. That allowed the driver to take the lead from Martin Truex Jr. coming off of pit road. Edwards led the final 36 laps for his fourth win at Texas, his 28th career Cup win and his first appearance in the Championship 4 Round.
"This sport very is tough because the outcome a lot of times is not reflective of how well you did," Edwards said. "Like last weekend (at Martinsville), the record books will show whatever position we finished. We actually performed very did, did a really good job.
"One of the first things my dad told my about racing, There's a thousand ways to lose a race.  None of those thousand things can happen. You have to have everything go well. Those disappointments like Martinsville or Phoenix last year, or 2011, that battle, that's just part of the sport. That's what makes victories and days like this and championships so special. You have to do everything right."
For some drivers, the security of a Chase berth would be a relief. Not Edwards. While the confetti was still falling in Victory Lane at Texas, he was wearing out his crew chief Dave Rogers with strategizing for his championship run.
"I will not be relaxed," Edwards said. "This is the part that I love. Next week, we want to go win the race. Really starting right now, Dave was actually trying to shut me up.  I started talking about Homestead already.
"Everything we do now will be geared to making sure that that Homestead weekend, we do it perfectly.  So, yeah, I relish the opportunity to go focus for the next 14 days on trying to give a championship effort."
And if Edwards doesn't overthink the probabilities, he might just have a shot at his first Cup championship.