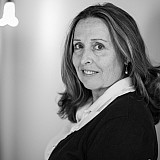 Dale Earnhardt Jr. picked up where he left off at Daytona International Speedway in July — on top with a time of 46.364-seconds (194.116 mph).
With a little less than an hour remaining in the first practice session for the Daytona 500, Earnhardt's qualifying run in the No. 88 Chevrolet was fastest of the 44 cars making laps on Saturday. 
We've gotten a lot better with our plate program," Earnhardt said. "The car is good. This is Amelia, the car we ran in all the races last year. It won the 125s. It won at Daytona and Talladega. It's a great car. We'll keep running it until we find something better. We haven't yet."
Defending race winner Joey Logano was second quick with a lap of 195.583 mph). Matt Kenseth, the 2012 Daytona 500 winner, posted the third quickest lap (193.782 mph) with Chase Elliott leading the rookies in fourth (193.586 mph). The second-generation racer set the early pace in his debut in the No. 24 Hendrick Motorsports Chevy.
"Everybody in the 24 shop and Hendrick Motorsports has done a really good job with this car," Elliott said. "I'm excited to be here. Just trying to get used to it.
"Everyone has been very welcoming. It's been very good so far."
Kasey Kahne posted the fifth fastest lap (193.582 mph) with Brad Keselowski (193.436 mph) Greg Biffle (193.407 mph), Kurt Busch (193.220 mph), Carl Edwards (193.199 mph) and Martin Truex Jr. (193.100 mph) rounding out the top 10 single-lap runs. 
Ryan Blaney, who posted the 13th fastest lap, was the best of the open (non-charter) teams.