Get alerts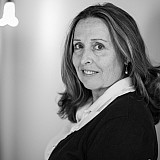 Junior and Letarte making the most of their remaining time together
Dale Earnhardt Jr. isn't one to make idle threats.
So when the driver of the No. 88 Chevy says, "We haven't peaked as a team performance-wise," the garage should take that as a warning.
Sure, some will say Earnhardt stole one in the Pocono 400 on Sunday. After all, Brad Keselowski led 95 of the 160 lap race. Prior to taking the point with five laps remaining, after Keselowski attempted to knock debris from his grille, Earnhardt had led just six circuits.
Besides, wasn't it Keselowski who scored his only win of the year so far when Earnhardt's fuel cell ran dry in the late going at Las Vegas in March? Some would say Earnhardt's Sunday win was simply poetic justice at Pocono.
But the difference between this victorious visit to Pocono and missed opportunities in the past was more than just that good ol' team effort. It was the ability the Steve Letarte-led squad to be in the right place at the right time.
"And Steve has a great strategy for races like this. I don't know how he has the vision and understanding of where he wants to be 200 laps ahead or whatever. It just amazes me that he can see how he wants it to play out and he just picks and chooses his pit stops and what fuel mileage he wants to create for the car, and here we are running second at the end of the race, if I can get a good restart and maybe get by Brad we win."
In the aftermath of his 21st career Cup win, Earnhardt acknowledged that Keselowski "delivered that to me wrapped with a bow." Earnhardt's first victory at Pocono in 29 starts and his second of the season marks the first time NASCAR's Most Popular Driver won multiple races in one season since 2004.
"We're certainly at our highest ceiling," Earnhardt said. "We're doing some of our best work certainly right now. We should ‑‑ we have a lot of passion and there's a lot of emotion, considering this is Steve's last year, and I think that also adds some drive and determination to the team to do as well as we can.
"So that can be dangerous, I think, for everybody else if we win to get better. We're still not the best team. We can always improve, and there's areas where we can improve. The 4 car (Kevin Harvick) is so fast, and he's been ‑‑ if they really get the luck thing figured out and just sort of start putting races together, they're going to be tough, and there's other teams out there that are really competitive.
"But we're doing some great work, and I feel like what we do is really dependable. I think our team is very dependable and mistake free, so hopefully we can maintain that."
Earnhardt has been close at Pocono before. He led a career-high 36 laps in the race two years ago when Letarte took the conservative approach and pitted Earnhardt from the lead for fuel with 35 laps to go. That same year in the August race, the transmission broke on the No. 88 Chevy 50 laps into the race. He finished 32nd, his only result outside of the top 10 in his last seven starts on the 2.5-mile tricky triangle.
"That's all Steve," Earnhardt said. "That's a big part of why ‑‑ I think he just gets better and better and more confident in himself and his choices, but the cars are improving all the time."
Letarte accepted the crew chief's role at the end of the 2010 season. It was the second year that Earnhardt finished outside of the top 20 in the point standings. But Letarte entered 2011with no preconceived notions of Earnhardt.
And what started as an assignment from team owner Rick Hendrick, quickly turned into a friendship between the crew chief and his driver.
"I think he's a tremendous talent behind the wheel with a tremendous amount of desire to run well, and then you have to throw the world's expectations on him that no one in this room nor myself could measure or believe we understand, and I don't try to understand it," Letarte said. "Maybe that's why him and I are such good friends, because I might be the only one in the world that doesn't wonder what it's like to be Dale Jr. He's a normal guy, he's a great guy, he's a great talent.
"I don't pretend I have any idea what it's like to be him. I can't really fathom the idea. But he handles it with grace, and much like winning, he handles it with even more grace when it's not going well, and I think that says a lot about him, and then when you get to win races with him and see him put on that genuine smile and have a good time, man, it's a blast."
"We're having fun," Letarte said. "We go to the racetrack expecting good results because of the momentum and the hard work and the race cars we've brought. That's a good problem to have, to have high expectations.
"You have to be very careful. They can become fragile very quick and you have to manage them when they don't come your way. Finishing 43rd at Texas was a perfect example of how you learn more about your race team finishing 43rd at Texas than you ever will winning Pocono. It's emotionally easy to win races, it's difficult to lose them."
"I remember when I talked to him in Homestead after the race, he said, I've got to tell you what I'm doing, and I broke down," Earnhardt said. "I mean, it was the hardest thing to have to hear, but at the same time, I thought, well, we've got one year together, and as much fun as we have and as much ‑‑ as good a friends as we are, I feel lucky to have one more year."
Since Letarte took over the No. 88 team, Earnhardt has led the point standings and hasn't missed the Chase. The driver has gone from being a recluse to enjoying his life on and off the track. His only regret would be if the team wasn't performing at its potential. But at 39, Earnhardt doesn't "feel like I've got anything to prove."
"I've been given another opportunity working with Steve and these last five years or so have been a blessing, and I feel like I've made a good account of myself, and I think we've got more we can do."