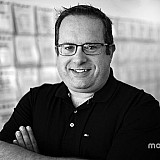 Dale Earnhardt Jr. has already enjoyed success with crew chief Greg Ives but NASCAR's most popular driver admits the duo still need to work on their communication.
"You know, sometimes we're not quite where we need to be on communication," Earnhardt said after Saturday's Duck Commander 500 at Texas Motor Speedway. "If I tell him the car is loose, he can't… he's not quite …
"I guess maybe I need to be more descriptive in giving him understanding how loose the car is. I got used to Steve [Letarte] just listening to my tone and knowing exactly what kind of adjustment to make."
When Letarte, Earnhardt's former crew chief, left Hendrick Motorsports at the conclusion of the 2014 season to work in the NBC Sports broadcast booth, Ives inherited the role of crew chief of Earnhardt's No. 88 Chevrolet. Ives had worked for Earnhardt at JR Motorsports as crew chief for Chase Elliott but his move to the No. 88 was his first crew chief job in the Sprint Cup Series.
In their first season together in 2015, the duo won three races, qualified for the Chase and finished 12th in the series standings. Earnhardt is still looking for his first win this season, but is sixth in points with three top-five and four top-10 finishes in seven races.
In Saturday night's race, there was an instance when Earnhardt was going to pit and Ives called for an air pressure adjustment to his tires. Earnhardt replied that he needed to "put it in perspective" for Ives and then proceeded to give a detailed description of his use of the adjustable track bar the previous run and how the car reacted.
"I've got to be more descriptive to help [Greg] understand how loose or how tight the car is instead of assuming that he knows what I'm thinking just by the tone of my voice, I guess," Earnhardt said. "But we'll get there."
Earnhardt believes he and Ives could benefit by hanging out more, outside of 'office hours', to improve their mutual understanding.
"One of the things that me and Steve did was spend time away from the track, and I think that's what me and Greg need to push ourselves to do more of," he said. "We'll get to know each other a lot better than what we're seeing at the race track.
"We don't really get to know each other at the track that much because we're working so hard."