Get alerts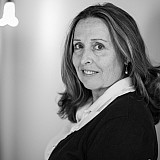 Dale Earnhardt Jr. delivers a solid third-place finish at Atlanta Motor Speedway - his best finished at the track since 2008.
HAMPTON, Ga. – Dale Earnhardt Jr. overcame damage on his nose and broken track bar adjuster to finish third in the Folds of Honor/Quik Trip 500 on Sunday.
Earnhardt started ninth but moved up into the top five in the first 20 laps. Once the No. 88 Kelley Blue Book was among the frontrunners, Earnhardt was able to maintain a competitive position throughout the race using the highline. Despite leading a circuit on Lap 262, Earnhardt couldn't keep up with the race leader – whether it was Joey Logano, Kevin Harvick or race winner Jimmie Johnson on long green flag runs.
After the final restart on Lap 311, Earnhardt restarted third but was able to scoot around second-plate Matt Kenseth. Unfortunately, the No, 88 Chevy sustained damage to the nose after running over debris and Harvick passed him for second-place.
We haven't been good here in so long, (crap) it felt good to run good.

Dale Earnhardt Jr.
"It was a good car, it runs better when it has a lot of grille tape – and the grille is still in it," Earnhardt said with a laugh on the radio. "It was a fun day. We haven't been good here in so long, (crap) it felt good to run good.
"I thought we might be able to keep up with Jimmie. I don't know if we could have been able to make a run on him but we ran over something on the race track and knocked the whole grille out of it and it plowed after that and the No. 4 got to us."
For Earnhardt, it was his best finish here since 2008 and his ninth top-five finish in 28 starts at Atlanta Motor Speedway. He's currently fourth in the Sprint Cup point standings – four points behind Logano, who finished fourth.
Putting the pieces together
Earnhardt felt the team made great gains with the new rules package over the course of the weekend, starting with the test day on the 1.5-miler on Thursday. He's also acclimating to the changes on the No, 88 team over the off-season. In his first two starts with his new crew chief Greg Ives, Earnhardt has posted consecutive podium finishes.
We had a great car today, just not enough to beat Jimmie.

Dale Earnhardt Jr.
"Starting out, we weren't really happy, kind of frustrated with the car, the balance," Earnhardt said. "But every day, the car got better. Greg and Kevin (Meendering, lead engineer) and the engineers, they really worked hard to study, improve – and we did. We had a great car today, just not enough to beat Jimmie.
"Happy with the car. Happy with Greg. Greg is great at communicating. Our communication is natural, feels good. He's a pretty decent cheerleader, too, for myself, for the team. Man, he's going to be something else for a while around that garage. I'm glad to be able to work with him there
Trial and error
Midway through the race, Earnhardt reported to his crew that the adjustable rear track bar failed. At the start of the season, NASCAR allowed teams to add a track bar adjuster inside of the cockpit so drivers can modify the handling of the car. Long-term, Earnhardt sees the tool as a novelty.
"I wasn't too worried about it," Earnhardt said. "We can adjust the car on pit road. I've been messing with it a lot. I haven't found it to be anything that sets the world on fire. Actually, moving it down really hurts my car. Moving it up made the back swing a little bit too much. I never used it and got happy about it.
"It might work better at some other tracks – particularly the ones that have a ton of grip where you can tweak it a little bit here and there, feel the balance change. At a place like this, moving it didn't seem to make a big deal."