Get alerts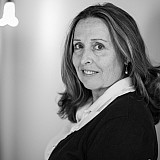 The No. 88 Nationwide Chevy leads the way in second practice.
Dale Earnhardt Jr. posted the fastest lap in second practice for the Brickyard 400 on Friday. 
Earnhardt's lap of 181.466-mph was set in his first of 13 circuits at Indianapolis Motor Speedway. He built on the seventh fastest speed the team established in the first session.
"Real good," Earnhardt said. "A little snug on the first half of the corner, a little edgy on the back half of the corner. Turn 1 is really good…I need to be smoother off of the throttle, it makes it tighter." 
Brad Keselowski (181.448 mph), Kasey Kahne (181.408 mph), Kyle Larson (181.378 mph) and Clint Boywer (181.331 mph) rounded out the top-five fastest speeds. 
"That felt really good," Larson said as he initially leapfrogged to second late in the session. "I over drove the entry of 1 and four a little bit." 
Larson also had the best 10 consecutive lap average of 174.896 mph followed by Kurt Busch (173.176 mph) and Jamie McMurray (172.134 mph).
"To me, I overdrove turn two so I was a little tight on entry…the second lap I missed the corner, but the grip felt better," McMurray said. "It was easier to drive. Good stuff there."
Jeff Gordon, Martin Truex Jr., David Ragan, Ryan Blaney and Jamie McMurray completed the fastest top 10 competitors.
Red flags slow progress 
Debris ignited two red-flag periods in the second session of practice
After Denny Hamlin posted the fastest lap in first practice, three minutes into the second session  the hood flew open on the No. 11 Toyota. Hamlin described the hood pins as "hanging" but assumed "they were probably out of the latch.
NASCAR stopped the session to clean debris from the incident. 
"Whole hood, whole hood is gone killed the windshield killed everything," said Hamlin, who returned to the track 53-minutes into the session.
"You know the speeds we were going, when that hood comes up, it just disintegrates and blows. The good thing is it didn't all stay together. The hood blew apart so much that I had a gap there I could see.
Hamlin was most concerned about the integrity of the roof once the hood slapped the windshield.
"It blew the roof apart a lot and did some damage inside the car," Hamlin added. "It's just a lot of force there that tears up a lot of stuff anytime the hood comes up." 
Hamlin posted six laps and reported the car felt "much better" after posting the 12th fastest lap (179.968 mph).
At the 24-minute mark, NASCAR stopped practice again after a piece of weight came off of the No. 98 Ford of Timmy Hill. Forty-six cars posted times in second practice.