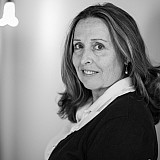 Past Daytona experiences help build Junior's confidence in the 500.
DAYTONA BEACH, Fla. – Dale Earnhardt Jr. expressed a very pragmatic response to his father's passing 14 years ago in the final lap of the Daytona 500.
On Twitter, Earnhardt posted a simple statement:
When asked about his comment during his media availability, Earnhardt said he was "sort of pulling some ideas from George Patton's quote that I liked."
During his first 26 years, Earnhardt was well aware that the man he called "Daddy" was not his and his alone. He shared the six-time champion with many outside of the extended Earnhardt family. While the elder Earnhardt was Junior's hero, he was a hero to many others as well.
But following the turn of events on February 18, 2001, Earnhardt had to be even more gracious with his father's memory. And he has handled the challenge well.
His loss affected a lot of people, not just myself.

Dale Earnhardt Jr.
"And when Dad passed away, that's kind of the way that I felt about it like you feel kind of selfish mourning that loss because you're just like what am I doing to do or how am I going to go forward or how does this make me feel? That's real selfish." Earnhardt said.
"His loss affected a lot of people, not just myself. At the same time, you're fortunate to have known him and fortunate to have learned and have the experiences that you had with him. So you think about those and be glad that was an opportunity you got to experience.
"So, I've just seen a lot of people tweeting and talking and I just felt like pitching in and let people know where my mind was at. Instead of being sad about it, I think about all the awesome times we had and good things we did and stuff that I think he'd be proud of today."
Primed for the Daytona 500
Certainly, Dale Earnhardt Sr. would be thrilled that his son is the defending champion of the Daytona 500 – a feat Junior has pulled off twice in his career. Despite the tremendous talent the Hendrick Motorsports driver has displayed on restrictor plate tracks, he doesn't believe that winning the event in the past increases his odds of repeating the win. Although Earnhardt enters the event with confidence, he knows that "anyone in the field can pull this off" with the combination of "right moves, right decisions and the best pit strategy".
"We've got a great car," Earnhardt said. "We need to do everything right. We need to get that car all the way through the week and on to the starting grid on Sunday. We don't need to have any problems to where we have to pull any race cars out of the trailer. I've had to do that before. We sat on the pole down here I think one year, a couple of years ago, with Steve (Letarte, crew chief) and wrecked in practice and it just was a difficult week after losing that primary car because that was so much better than the next thing we've got.
"So you definitely want to race hard and do everything you can and learn everything you can during the week, but you want to be able to put that car on the starting grid in one piece."
The right stuff
Earnhardt ran a total of 32 laps during Wednesday's practices and posted the 13th fastest laps (198.869 mph, 195.695mph) in each session. Despite failing post-qualifying inspection on Sunday and being forced to start 25th from the first Duel on Thursday, Earnhardt doesn't seemed concerned.
I think we've got one of the best cars down here.

Dale Earnhardt Jr.
"I think we've got one of the best cars down here," Earnhardt said. "We only practiced one day so far. But looking at the speeds of my car compared to others, I was real happy with that. So, we've got a long week. Guys can find speed.
"We haven't drafted with the car so I don't know exactly how it is going to draft and pull up and pass and compete in the draft. That's two different things than running by yourself. I've had some real slow cars by themselves that draft really good. So, you just have to hope that the car has the speed in the draft once we get out there in practice today and the next few days to come."