Get alerts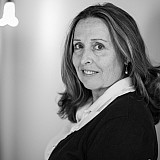 Dale Earnhardt Jr. goes into the Chase with two victories and the third-best average finish of all Chase drivers.
While Hendrick Motorsports is having an off-year by most standards, that has not been the case for Dale Earnhardt Jr.
The driver of the No. 88 Chevy will be the first to tell you about his average finish in 2015 — the best of his 16-year Sprint Cup career. Earnhardt's average start of 14.5 is his best since 2008. And his 12 top-five finishes in the first 26 races already have matched the total he recorded in 36 events last year.
Earnhardt and Ives: A strong pairing
Although pundits predicted that the No. 88 Hendrick Motorsports team might take a dive after crew chief Steve Letarte left to join the NBC Sports TV booth, that hasn't been the case.
Team engineer-turned-crew-chief Greg Ives has performed masterfully in his Sprint Cup rookie year.
"I felt like we would be fine going through the transition of crew chiefs," Earnhardt said. "Greg has done an awesome job and will get better as we work together over the years. I'm looking forward to that.
I give those guys (No. 88 team) a lot of credit for how the car improves during the weekend. That's hard to do

Dale Earnhardt Jr.
"We've averaged better finishes this year. We've kind of been under the radar a little bit because we haven't won. And I don't think consistency is enough, but I think we're in a better position having that consistency than we were in the past."
Consistent despite Hendrick struggles
Compared to the Chase competition, only Kevin Harvick (7.7) and Joey Logano (8.6) have posted better average finishes over the first 26 races. Jimmie Johnson and Matt Kenseth each have four wins compared with Earnhardt's two, but the No. 88 has more top fives than either of those two drivers.
To go the distance -- to the season finale at Homestead-Miami Speedway -- Earnhardt feels the team must pick up the pace in wins, laps led and pit road performance. After a two-week absence, David Mayo returns as the team's front tire changer this weekend at Chicagoland Speedway. The No. 88 crew recruited Kevin DelRicco as its rear tire changer mid-season.
As for leading laps and adding to his win total, Earnhardt believes the victories will come. Yes, the driver has been on the chip at times during practice sessions this year as he and Ives continue to refine their pattern of communication.
He's really methodical. He's an engineer. You know how engineer are and he's to the extreme of it. He puts racing first — above everything else

Dale Earnhardt Jr. on crew chief Greg Ives
But the team's ability to decipher the minutiae and devise solid strategies for the race is encouraging to Earnhardt.
"When the car starts off bad…it gets better in the hauler," Earnhardt said. "We go up in the lounge and sit down and they go through all the notes and bounce ideas off the wall, and that's how it gets better. Then when the race started at Richmond, we still weren't great. We made some real aggressive changes on the car that worked, and by the end of the race, the car was a top-five car.
"Sometimes you're going to make adjustments that work. Sometimes you're going to go in a direction that the track wants. Sometimes you're not, and you're going to have to go in another direction. It's hard to say. You go off of all the information and data you have from years past and Greg is really good at that. He's an engineer. He has an engineer's mind and he's going to process all the information.
"I give those guys a lot of credit for how the car improves during the weekend. That's hard to do. Usually, when you come off of the trailer, you've got what you've got and it's hard to make the car better. But he's been able to do that."
A different kind of crew chief
Ives, 35, is not the extrovert Letarte was. However, Earnhardt believes his new crew chief — who honed his skills under Chad Knaus during Jimmie Johnson's championship run prior to leading Chase Elliott to the Xfinity Series title last year — will inevitably "have a lot of success."
"His personality is pretty even and he doesn't surprise you too much if ever," Earnhardt said. "He's really methodical. He's an engineer. You know how engineer are and he's to the extreme of it. He puts racing first — above everything else which sometimes is kind of frustrating but I feel really, really lucky to be working with him because he's going to be a star…So I've got a few years I can work with him and it's going to be fun as we get a little better."
When it comes down to the Chase, we have to deliver. We can't have bad weeks. We can't blow tires.

Dale Earnhardt Jr.
Earnhardt is quick to recount that his relationship with Letarte, which jelled quickly off the track, did not blossom overnight.
"Look how me and Steve started when we first got together," Earnhardt said. "We were like, 'Oh man, let's get to where we can be a top 15 team every week'. That's how bad it was. People forget like how ordinary we were when we first got together. We ran the whole first year just trying to break the top 10 on a regular basis.
"And then, after four or five years, we were a top-five car every week, leading the points, winning a couple of races here and there. Me and Greg definitely picked up where me and Steve left off and I think we can propel that into even more success."
Still looking for that first championship
Like most drivers, Earnhardt wonders whether this will be the year he finally earns the Sprint Cup. First, he'll have to clear the first hurdle — the Challenger Round of the Chase.
Earnhardt is confident heading into Chicagoland Speedway, having tested here in July. He has one win (2005) on the 1.5-mile track along with three top-fives and five top 10s in 14 starts. While Dover is "hit or miss" for Earnhardt, he feels New Hampshire should be a top-10 track for the team. However, beyond the initial Challenger Round of the Chase for the Sprint Cup, Earnhardt acknowledges that finishing in the top 10 might not be enough to advance.
In 2014, Earnhardt earned four wins — three prior to the playoffs and one (at Martinsville) after he was eliminated from the Chase. This season, he has wins at Talladega and Daytona but realizes it likely will be necessary to tally more if he hopes to advance to the final four.
"I think that we have always done really well in the regular season," Earnhardt said. "We've always been in the top-five or the top-three in points and even leading the points in some of these years, but we never deliver in the Chase. When it comes down to the Chase, we have to deliver. We can't have bad weeks. We can't blow tires. We were leading at Kansas and blew a right front. That pretty much blew our opportunity to move on to the next round.
"It would be good to have more wins for sure at some different tracks. That (speedway) car we've had at the plate tracks is just so damn good. We'll take it to Talladega and hopefully get a win there, too."
Lack of experience not a problem
Despite Ives' lack of experience with the new Chase format — which was introduced last year and features four rounds of elimination over the next 10 weeks — Earnhardt feels the team is "prepared."
"He won all those championships (as an engineer) with Jimmie, and he knows what it takes," Earnhardt said. "Look at these other guys and their crew chiefs. Greg's certainly overqualified and as capable as any crew chief in this Chase. Obviously, Kevin Harvick and those guys are very confident because they did it last year and they have to be coming in with more confidence than some of these other guys have but I don't think Greg is at a disadvantage because due to his inexperience.
"If anything, his inexperience could be a blessing. It might allow him not to get conservative or fall back on past experiences that has him second-guessing himself. All the choices he makes will be on instinct — which I think is the way to do it."