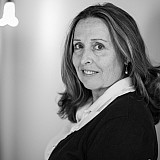 Dillon's wild ride captures the attention of his competitors.
Dale Earnhardt Jr. was still visibly shaken as he entered the media center at Daytona International Speedway following a less than raucous victory lane. 
Yes, the driver of the No. 88 had won his second race in 2015, his fourth Sprint Cup victory at Daytona and his 25th career win overall. But Earnhardt had barely regained his color one hour after taking the checkered flag at 2:41 a.m. 
He kept reliving the sight in his rearview mirror of the melee that ensued behind him which resulted in Austin Dillon's car being launched into the grandstand fence just beyond the start-finish line (Crash Video).
"It scared the shit out of me," Earnhardt said. "I was near tears.  I don't even know who it is, but you just don't want to see nobody get hurt.  It's awful.  It's an awful feeling.  I mean, we sit in those bus lots together, we all have become more friends ‑‑ closer friends, I think, because of the environment.  We're all in that bus lot together.  
"It ain't like the old days where everybody is at different hotels and you never saw each other and you come to the track and run over each other and fight and not like each other.  We all sort of live in this community, and you may not like everybody, but you damn sure grow to respect them and don't want to see anybody get hurt."
As the wreck unfolded, Earnhardt's emotions flowed over the radio — and it had nothing to do with the win. 
While the No. 88 Chevy — the same chassis he drove at Talladega Superspeedway to career win #24 — was one of the best cars he had ever experienced at Daytona, there was nothing celebratory in his tone.  
"It was real frightening," Earnhardt said. "I mean, you're just on the verge of tears, to be honest with you, because I think that the first thing that goes through your mind is I saw everything in the mirror pretty clearly, and that car really went up in the air pretty high, and he hit the ‑‑ I could just see that it was a black object that hit that fence, and so I'm assuming I'm looking at the undercarriage of the car.  
"I've never seen ‑‑ I've never really seen a roll cage handle those catch fences very well, and I just was very scared for whoever that was.  I didn't even know what car it was, so I was just very scared for that person."
Putting racing in perspective
Earnhardt and his Hendrick Motor Speedway Jimmie Johnson comforted each other following harrowing chain of events that ended with a car ripping open two sections of chain-linked fence and showering debris into the stands. 
Not surprisingly, NASCAR's most popular driver's first concern was not reaching victory lane. Earnhardt, who lost his father 15 years ago at this very track, wanted to assure the safety of every one involved in the aftermath.
Thirteen spectators were assessed following the incident. Only one fan was taken to a local hospital, but had been evaluated and released early Monday morning.
I didn't care about anything except for just figuring out who was okay.

Dale Earnhardt Jr.
"Obviously you think about the car getting that high, what has it done to the catch fence and is there any danger to the spectators," Earnhardt said. "I didn't know exactly where he hit the fence as far as how far down the straightaway, so I didn't know if he was in range of the few seats that we've got here tonight.  But it was just real scary.
"I didn't care about anything except for just figuring out who was okay, and then we pulled down to pit road there, and Jimmie got out of his car, come around, and that's the first thing we talked about.  He was frightened, as well, and we were just so ‑‑ we were just really wanting some information about everybody.
"My crew apparently, I saw them on the Jumbotron on the back straightaway, they were at the car helping Dillon, and they said that Dillon was good, and then you just ‑‑ you imagine the news from the grandstands is going to come in a little slower, so you start thinking about that, waiting on that, seeing if everybody is okay there.
"I mean, the racing doesn't matter anymore."
While for all intent and purposes, the 'catchfence' did just that - retained Dillon's No. 3 Chevy from vaulting into the stands. And the chassis of Dillon's car  protected the driver from serious injury sans a bruised arm and tailbone. But when Johnson, NASCAR's six-time champion witnessed the wreck that occurred behind him, he expected the worse for the young driver. 
"I'm shocked that Austin Dillon is even alive after what he went through," said Johnson who finished second. "Just a frightening moment.  I saw it in the mirror, and man, I expected the worst when I came back around."
A product of restrictor plate racing
NASCAR has made great improvements in safety over the last 25 years. After Rusty Wallace went airborne in 1993 at Talladega Superspeedway, Jack Roush went to work on roof flaps which would deploy when the cars started sailing backwards. 
Still, when cars are out of control and traveling at more than 200 miles per hour anything is possible. 
"These cars are going fast, and when you put them in odd, rare circumstances like that, they're going to go up in the air," Earnhardt said. "We do everything we can and have made a lot of changes and incorporated a lot of things into these cars to try to keep them on the ground, but you never can ‑‑ in those imperfect situations, there's not much you can do about it.     
"It's very dangerous. Racing has always been very dangerous. Fortunately for us we've gotten better and safer in the last 100 years.  It's changed tremendously. Hopefully we can continue to learn and continue to get better, get safer, but there's always going to be that danger, and you just ‑‑ they did a good job putting that catch fence up because that catch fence took a hell of a shot, you know. I don't know what else you could throw at it besides what it saw tonight.  So we're just getting better at not only keeping the drivers safe but keeping the fans safe to where they can come and trust everyone to be able to enjoy an event and not be in danger.
"It's always been dangerous, and I think that's part of the appeal in a way that makes it exciting, but you hate to see it get to that extreme, but the potential is always there when we're going to go ‑‑ they have a lift‑off speed."
Getting real
Earnhardt had not seen a replay of Dillon's accident before addressing the media — and wasn't sure he wanted to. 
While he watched the No. 3 Chevy fly into the fence, Earnhardt missed Brad Keselowski sliding into Dillon afterward. The 25-year-old grandson of Richard Childress said he never saw the No. 2 Ford coming as his car came to rest on its roof. The accident happened so fast that Dillon says he was "just holding on and praying that you get through it, get to race again."
Childress acknowledged, "He took a wild ride."
Having lost his father at Daytona, Earnhardt is not naive to the dangers inherent to the sport. And yet, there are times when he's questioned his own mortality. 
"I questioned it when I got my concussions (at Kansas and Talladega), and I also ‑‑ I'm sure I went through something when Daddy died," Earnhardt said. "I think when I got injured a couple years ago, I realized how fragile ‑‑ you know, and how close I came to not racing anymore and how quickly this can be taken away from you.  
"I think turning 40 also helped me learn to appreciate this a lot more and try to really enjoy the opportunity I have because I've got such an amazing opportunity, I hate to go on about it, but to be in these cars that I've got, to be with the team I've got, I feel so lucky and so blessed.
"Yeah, when you get older, you definitely start to realize how fragile things are and how lucky you are to be able to be a part of it."