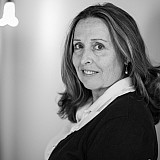 Brian Vickers' return to racing was short-lived in the Sprint Unlimited at Daytona International Raceway on Saturday night.
After a right rear tire went flat on the No. 14 Chevy on Lap 24, Vickers careened into Dale Earnhardt Jr. then bounced into his Stewart-Haas Racing teammates Kevin Harvick and Kurt Busch in Turns 1 and 2.
Busch quickly reported damage in the right rear but Harvick was forced to take the No. 4 Busch Chevy to the garage.
"The 14 had a flat tire halfway down the straightaway," Harvick said. "He probably needed to slow down."
I cut a right rear tire," Vickers said. "It's unfortunate. I don't know how I cut the tire. I had a little contact. Everyone was racing hard. It's the Sprint Unlimited, right? That's what it's all about. The 18 and I got together early on, going four wide. Had a little rub but it went away so we thought everything was fine. The 2 and I got together a little bit right there on the front stretch going into one. Maybe that was it. I just don't know.
"The Mobil 1 Chevy was fast. It went straight to the front early on. We got shuffled out there after the rub. I was kind of worried more about the smoke then racing, then everything was fine. I drove right back to the front. Everyone at Stewart-Haas did a great job. It's an honor to be in the seat. It's unfortunate I'm here because it means Tony (Stewart) is at home. I'm doing the best I can and was having a lot of fun — right up to the end there."
Clint Bowyer, Greg Biffle and AJ Allmendinger also received damage in the incident which ignited the second caution of the night. Bowyer went behind the wall after spending some time on pit road.