Get alerts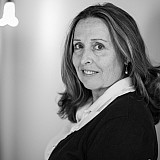 Travis Kvapil plays the waiting game as police search for his stolen race car.
HAMPTON, Ga. – Travis Kvapil woke up to a text from his Team Xtreme crew that something was amiss with his car and to "stay tuned".
By 8:00 a.m., his phone rang with the news that the No. 44 team's truck with his race car and engine for the Sprint Cup race at Atlanta Motor Speedway this weekend had been stolen from the parking lot of the Drury Inn parking lot in Morrow, Ga.
"The car wasn't finished in time for the test yesterday," Kvapil told Motorsport.com. "The team stayed back in North Carolina to work on the car. The guys arrived last night around 10:30- 11 o'clock with the car and the engine inside of the dually. Then they noticed around six it was gone.
"The good news is the motel has video surveillance, so hopefully that will help."
Kvapil, 38, put the deal together with Team Xtreme last week and plans to drive for the team next week at Las Vegas.
Although Team Xtreme went through a primary car and a backup last week at Daytona International Speedway with Reed Sorenson, Kvapil said this was a completely new car. However, many of the parts and pieces in the car – along with the only seat that Kvapil owns – was in the stolen car.
"It's such a huge blow to this small team," Kvapil said. "I think NASCAR has a deadline for when we would have to withdrawal. I haven't heard from the team what we're going to do but it's just a bummer. What a crazy situation. It's a week out until Las Vegas, we'll just have to wait and see."
Team statement
Team Xtreme Racing can officially confirm that we have withdrawn the No. 44 entry from the Folds of Honor QuikTrip 500 at Atlanta Motor Speedway.
The No. 44 hauler was sent ahead of the bad weather that hit the Charlotte area on Wednesday night and parked at Atlanta Motor Speedway. With minor work remaining on the No. 44 Chevrolet, the car was brought separate from the hauler, in an enclosed 26-foot trailer pulled by a pickup, which arrived at the team hotel in Morrow, Georgia on Thursday night at 11pm. 
Hotel surveillance video shows the theft occurred at 
5:32 am
. According to the police report a silver or grey Jeep Cherokee was spotted leaving the hotel at the time of the theft. 
"While this is obviously a setback for this weekend, our plans remain to compete in the 2015 NASCAR Sprint Cup season," said team owner John Cohen. "We are working closely with the Morrow police in hopes that our truck, trailer and race car are safely returned.