Subscribe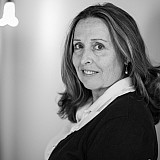 NASCAR President Mike Helton says sanctioning body will analyze metrics of Indy configuration
Consensus among drivers who spoke out about the new high-drag package after Sunday's NASCAR Sprint Cup race at Indianapolis Motor Speedway suggested strongly that the new rules were more of a drag than a high.
It's terrible, that's what I think. You just can't pass.

Matt Kenseth on IMS package 
Yes, there were gains in cars' ability to close down the long straightaways, but those gains were more than offset by the drivers' perceived inability to run through the corners with any degree of stability or comfort.
Frantic restarts only positive
NASCAR chairman and CEO Brian France got what he was looking for on restarts, with drivers scrambling madly in close quarters, but after three laps or so, the pack racing and drafting France said he craves quickly devolved into line dancing.
One of the few drivers that offered an even-handed assessment of different configuration, understandably, was Sunday's winner Kyle Busch who said, "drag is exciting."
"I would agree that there's nothing more beneficial than to be able to see a guy behind another guy gain on him down the straightaways, instead of making it a horsepower race you can make it a drag race," Busch said. "That's fun. But the thing that bothers us drivers is when you get to the corners and you absolutely ‑‑ when you're by yourself, today, for instance, when I was by myself, I felt like I was a really good race car. I felt like I had the car to beat. 
"But then when you got back in traffic, whether you were behind a guy or behind a group of cars, you were horrible. It was just absolutely so hard to handle in traffic. It's not sometimes such a bad thing, but you don't want to feel like you're going off into the corner and you're going to crash every time. That's the thing. You want to have some sort of security. I think there's something to be learned from today. I'm not sure it's the right combination exactly, but I think there's some benefits to it."
His Joe Gibbs Racing teammate Matt Kenseth, who finished seventh, wasn't quite as gracious. 
"It's terrible, that's what I think," Kenseth said. "You just can't pass. Yeah, you can run up on the straightaway a little bit, but you can't run through the corner with anything."
Under review
When NASCAR's Vice Chairman and President Mike Helton joined SiriusXM NASCAR Radio on Monday morning, he said it was too early offer a precise analysis of the competition under the new rules package.
"We're only 18 hours or so from the finish of that race so we're digesting the science from it," Helton said. "The fans and the industry saw the race unfold as we did and there were certainly some component of it — the balance of competition, the opportunities that this package presented for the drivers to perform were of benefit. 
You can walk through the garage are and ask 15-20 different people what close competition means and you'll get 15 different opinions of it.

NASCAR President Mike Helton
"We've heard the expressions around some of the drivers that didn't like some of the characteristics of the package and we can absorb all the science and data that we can collect including talking to the industry, the drivers and the crew members and the competition departments of the teams and the car owners, to take all that now and absorb it.
"That's part of the reason that we created this specific package for Indianapolis was to see the characteristics of it knowing that there are a lot of personalities that have different opinions — and they know they have different opinions — but it's on NASCAR to come up with the one that we put up in front of the fans on each individual racetrack each weekend."
The best laboratory?
The high-drag aerodynamic package was the third different non-restrictor plate package that NASCAR has introduced with the latest version of the Generation 6 cars in 2015. Helton acknowledged the sanctioning body needs to "do a better job explaining" why there's a variety of configurations being incorporated into the racing this season. 
"First and foremost, it's just to build the most competitive type of motorsports that we can build," Helton added. "We want our product on the racetrack to be pleasing to the fans — and that means close competition. You can walk through the garage are and ask 15-20 different people what close competition means and you'll get 15 different opinions of it. But all of them agree that it's passing, balance of competition, being able to work your way through the field. Everyone agrees on the elements. But how you get there is on us. It's on NASCAR as the regulatory body to figure out the sport rules package."
Although the sanctioning body can test adaptations to the cars, Helton believes the best way to determine whether different package can provide entertaining racing is under actual race conditions. It was through a cooperative effort between the shareholders that NASCAR elected to test the new 
"As we've stepped up a couple of years ago and built an engineering group inside our R&D Center that can catch up with the level of engineering that the teams have put into their efforts, we're beginning to learn that you can take cars and go test but you don't really get an efficiency of the investment you have to do to do that. You don't come away with results that you can be as analytical about as you do if you do it in the race. 
"So in working with the teams, the car owners and the competition groups and the drivers, we said, 'Hey, what if we go to an intermediate type footprint like Kentucky. There's a single race in Kentucky. It's unique, but it's an intermediate type of format that we race a lot on throughout the season. What if we raced at Kentucky and did this package?" So we did that."
The jury is out 
Thank goodness the Kyle Busch storyline trumped the critique of NASCAR high-drag package on Sunday. Of the 16 lead changes that occurred in the Brickyard 400, the majority occurred on restarts or when the leader elected to pit. 
NASCAR has two weeks to decide whether it wants to stay the course with the same package at Michigan International Speedway in two weeks or perhaps try something new.
"So we'll take time," Helton said. We have routine meetings on Tuesday and Wednesday at the R&D Center that are competition related — internally and with the industry. So we'll take time. We now have this race under our belt. We have Kentucky under our belt. We have New Hampshire under our belt…but the attention and the enthusiasm that comes out of a race like the Brickyard 400 is important to us and I think we saw that yesterday."