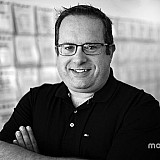 It was the scenario so many thought could end in disaster, and essentially it did.
With Joe Gibbs Racing's four Sprint Cup Series drivers – Kyle Busch, Matt Kenseth, Carl Edwards and Denny Hamlin – making up half of the eight drivers trying to advance to the championship race at Homestead, the focus has been on how the JGR drivers would race each other in crunch time.
There was a glimpse of trouble at the end of the Martinsville race, when Busch complained JGR drivers racing each other allowed Jimmie Johnson to escape with the win.
But it really reared its ugly head at the conclusion of Sunday's Can-Am 500 at Phoenix International Raceway.
On the start of the first overtime, Kenseth led the way, followed by Alex Bowman, Busch, Joey Logano and Kevin Harvick. Busch immediately got a run on Bowman and dove to his inside, trying to take the position.
Bowman dove low himself to block and Kenseth – who thought he was cleared inside – cut across the nose of Bowman as he moved to the bottom groove. The two made contact and Kenseth slammed the wall as his title chances went up in smoke.
"I just feel really bad about what happened there on that last restart. It just wasn't what I anticipated having happen," Busch said after the race. Kenseth "should have been the Gibbs car to go through (to Homestead), and I was just trying to make a position there on (Bowman), felt like I was to his inside and had the position. 
"Otherwise, if he turned down on a guy and chop him, you're going to get wrecked, and he did, and it translated into (Kenseth) crashing. I was hoping I could get (Bowmna) underneath him and force him up and have him kind of block (Logano) and check-up the outside row and then I could have a position between me and (Logano) and get us both in."
Logano moved into the lead and held off Busch to win the race. Busch and Edwards – who won last weekend at Texas – were the only JGR drivers to advance to the Championship 4.
Kyle Busch gutted for his teammate
Busch said he and his teammates have worked well together this season and believed that was part of the reason all four drivers had advanced this far.
"One of the reasons we've gotten so much better is all of us being able to work together and share what we share," he said. "We'll do the same thing, going into next week, and just try to out-race them.
"If we run the same exact set-up and car and everything else, then there's just going to have to be a way that I get the job done better than Carl or vice versa if it comes down to the end where one of us has a better shot at it than the other does."
Spotter takes the blame
After the race, Kenseth's spotter, Chris Osborne, took the blame for the incident. He had initially told Kenseth he was "clear" then followed it up by saying there was someone "inside," but the change was too fast for Kenseth to react.
"The spotter said I was clear and I came to the bottom in Turn 1 because I certainly wanted to be at the bottom and be in front of (Bowman) going into Turn 2, and then I was in the wall. I don't really know any more than that," he said.
Kenseth rode around the last two laps of the second overtime in a battered car to complete the race.
"It was a tough 15 minutes," he said after the race. "I'm proud of my race team. They did a good job – that's the best car I've probably ever had at Phoenix, probably ever. Good pit stops and good executions and did everything we needed to do.
"It just came down to a mistake there at the end that got us. Obviously, it's more than disappointing, we still had the race in control even on that last restart and I ended up giving it away."