Get alerts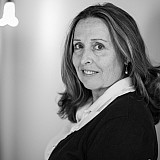 After missing the spring Sprint Cup race at Martinsville Speedway last year – one day after he passed out at a sponsor event – Kyle Larson elected to step up his game in 2016, and it paid off with third place on Sunday.
He incorporated the Camping World Truck Series race into his schedule last weekend. The additional track time in the No. 24 GMS Chevy on Friday and Saturday resulted in a fourth-place finish – before he landed his first top-five Cup finish of 2016. 
"I think that definitely helped me get my rhythm early in the weekend and better myself each time I was on the track," Larson said. "Normally a truck does not drive anything like a Cup car, and this is the only racetrack probably where it does.
"I think, just getting more laps on this racetrack is the most important part for myself. In the past I've always struggled with just hitting my marks lap after lap, and I think getting almost twice the amount of laps here this weekend as I normally would just helped me become smoother and more patient – and maybe get an idea of what I need to feel like going around the racetrack. 
"Yeah, I definitely think it paid off."
Bouncing back
Following a respectable rookie season of eight top fives, 17 top 10s and a pole at Pocono in 2014, sophomore slump doesn't begin to describe Larson's body of work last year.
His sole top-three finish came at the first Dover race. His second top-five finish, earned in the season finale at Homestead Miami Speedway, wasn't enough to salvage crew chief Chris Heroy's job with the No. 42 Target team at Ganassi Racing. 
Chad Johnston, who worked with Tony Stewart the last two years, replaced Heroy for 2016. 
"I like Chad a lot," Larson said. "He is quiet and focused, a lot like 'Shine' (Chris Heroy) was, but he is also a little different in the way that he communicates with me. I think that he understands the driver stuff more where Shine was more engineer-driven. Both really good crew chiefs, but so far I like Chad a lot.  
"Obviously, we are early in the year so we are still trying to figure out each other. He is probably trying to figure me out more than me figuring him out. Early in the year I would say 'I'm a little bit loose', but on the driver data it would show that I'm really loose.
"So then he would kind of under-adjust and we would be really loose come like qualifying or something.  He is figuring me out more and more. I feel like we work well together."
Taming his 'worst' track
For Larson, 23, who has just 11 top fives in 81 starts and had never finished higher than 19th on the half-mile at Martinsville, Sunday's third-place finish was worth his effort in the truck series.
But his experience among the Cup tour's top talent was invaluable.
"Our car was way better than it has been here in the past," Larson said. "I felt like I learned a lot throughout that race. I was able to run behind great drivers here, AJ (Allmendinger), Jimmie (Johnson), Kevin( Harvick), Kurt (Busch), (Brad) Keselowski, there was a lot of people that I could learn from.  
"In the past it's been my worst racetrack on the schedule, so to get a top‑three finish here feels great, feels like a win to be honest, and hopefully this is a good momentum shift that we need. We've been struggling all year long so far and been working hard, but it hasn't paid off.
"It's nice to be on the podium here and go on to Texas, a track where I've run good in the past and hopefully get a solid finish there, also."