Subscribe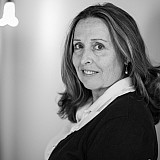 What will Hendrick do with Chase Elliott when there's no room at the inn?
MIAMI – Will Kasey Kahne's three-year contract extension at Hendrick Motorsports hasten Jeff Gordon's retirement?
On Thursday, Hendrick announced the extension, which will keep Kahne with the organization through 2018. But the new deal for Kahne raises as many questions as it answers.
After another full-time year in the XFINITY Series, where will reigning champ Chase Elliott land when he moves to NASCAR's top series?
Will Gordon exit the No. 24 car after 2015 to make room for Elliott?
Or will Hendrick park Elliott with another team, as he did with Kahne in 2011, until Gordon, 43, decides to retire?
Owner Rick Hendrick must have tremendous confidence that his driver and recently reunited engineer-turned-crew chief Keith Rodden can turn the No. 5 team around. Following a mediocre season where Kahne posted just three top-five finishes – including his win at Atlanta that transferred him into the Chase – he finished 15th in the point standings, his worst showing since 2010.
But if HMS has locked in Kahne – congruent with the Farmers Insurance extension – it stands to reason that Jeff Gordon may be one year away from the end of his driving career. Certainly, given the four-time champion's stock in HMS, he could have a ride as long as he wanted. Yet at 43, with an ailing back and Chase Elliott waiting in the wings, 2015 could be Gordon's last hurrah.
And AARP's status is uncertain after next year. The Drive to End Hunger sponsor reportedly wasn't thrilled when Gordon's crew began doling out knuckle sandwiches after the Chase race at Texas.
Just the numbers
Certainly, Kahne, 34, has posted strong statistics over the course of his career with 17 Cup wins and five Chase appearances in 11 years.
In his first full Sprint Cup season with Francis (2006 at Evernham Motorsports), Kahne posted six wins. But he hasn't enjoyed a year of that caliber since. Once Kahne and his engineering nucleus of Francis and Rodden joined the Hendrick fold in 2012, he scored as many top fives (12) and top 10s (19), but only two wins.
Still, Kahne has yet to put up the numbers over the last three seasons – or showed the consistency of the other three HMS teams since 2012. The last two years, Gordon, Jimmie Johnson and Dale Earnhardt Jr. have finished higher than Kahne in the point standings. This season when each of his teammates scored four wins – in what was considered an off year for Hendrick Motorsports – Kahne squeezed out his victory at Atlanta Motor Speedway two races prior to the Chase cut-off.
A fresh start
Perhaps Rodden will be the secret weapon Kahne needs to push him to the front. Perhaps next year's low-downforce package on the Cup cars will be more agreeable to Kahne's liking than the Generation 6 package of the last two season. And perhaps Kahne will see this new contract as Hendrick providing him with a second chance with NASCAR's uber team.
Kahne will be 38 at the end of his next contract. If he doesn't make the most of his current extension, finding his next home will be a lot more difficult.