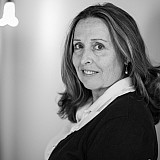 Second top 10 in two weeks vaults No. 47 team to fifth in the Sprint Cup standings.
LAS VEGAS – AJ Allmendinger battled the flu – and 42 of NASCAR's best to finish sixth at Las Vegas Motor Speedway on Sunday.
After a trip to the infield care center for antibiotics, the driver of the No. 47 Chevy, remained in bed from about 2:00 p.m. yesterday until it was time to attend the drivers meeting prior to the Kobalt 400. He acknowledged that had the race been held Saturday night, Allmendinger doesn't know if he would have made it.
But when it was time to strap in, Allmedinger gutted it out to a sixth-place finish.
Honestly, that's one of the best races we've ever had.

AJ Allmendinger
"We started out during the weekend and kept picking away at it and each session we got a little bit better and a little bit better," said Allmedinger, who started 22nd on Sunday. "A lot of credit goes to the RCR (Richard Childress Racing) alliance. The 78 (Martin Truex Jr.) and the 31 (Ryan Newman) were really fast all weekend. We kind of stole from them a little bit going into final practice. That helped us and really helped us today.
"Honestly, that's one of the best races we've ever had. Watkins Glen (site of his first Cup win) is what it is but when you look at the effort and everything on a mile-and-a-half and pit stops, kept up with the racetrack all day, just really proud more than anything. Hopefully, we can keep building off of it."
Kevin Harvick won the Kobalt 400. Truex, Newman, Dale Earnhardt Jr. and Denny Hamlin rounded out the top five.
Teamwork wins
Allmendinger credited the tire test he participated in for Goodyear here in January along with the RCR alliance in helping the No. 47 Clorox Chevy get up to speed particularly with the new rules package. Although intermediate tracks were a stumbling block for the team last season, Allmendinger has posted two top 10 finishes on the 1.5-mile tracks this season.
"I think as a group, as the RCR alliance we're, we're just better as a whole, if you see the way the cars have been running at the beginning of the year," Allmendinger said. "And for us, it's something we kind of hit on at the end of last year, and with the rules package change, we didn't know if ‑‑ how much of a difference it would be, and kind of this weekend we went back to some of the stuff we ran right at the end of the year, and I think as a whole, the team is just putting out better race cars.  Last year we were just always behind trying to build a race car.  We did the alliance so late.  More than anything, we're just so much more prepared and ahead of where we were last year of building race cars."
Eyeing the Chase
After Allmendinger's second top 10 of the season, he finished seventh at Atlanta Motor Speedway last weekend, he moved up to fifth in the point standings – a career-best after three races.
While 23 races remain before the Chase for the Sprint Cup field is determined, after getting a taste of the playoffs last season, Allmendinger knows it will take a team effort to return this season.
"It was awesome to make the Chase, and with this format, you win one and obviously you get in right away, and that helps," Allmendinger said. "But if you look at overall points, we were a 22nd place team through the course of the year, and we ran better in the Chase and had a shot at a top ten in points, but I felt like we were a 20th place car, 22nd place car most of the year. 
"It's just the stuff we are doing right now.  That's what I want to do is just keep consistently having top‑15 runs, and when we nail it like we did today, get inside the top 10 and get close to the front.  We'll have certain races that we know we can be a car that can go out there and win a race, but just the stuff we're doing right now, just getting better each weekend.  I love what the guys are doing back at the shop.  The race cars that we're putting out are so nice.  They're really pumped up about them…I think we're all getting better, and that's what we all need."