Get alerts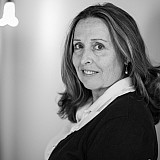 Delays in Atlanta inspection forces officials to revise procedures
LAS VEGAS – Late Wednesday afternoon, teams received schedule updates for the next three races along with changes for inspection and qualifying inspection lineup from NASCAR Sprint Cup Director Richard Buck.
The revisions come one week after 13 teams – including former Cup champions Jeff Gordon, Jimmie Johnson, Matt Kenseth and Tony Stewart – failed to complete the inspection process prior to the first round of qualifying at Atlanta Motor Speedway last Friday.
Practice has been cut by 10 minutes to 1 hour, 15 minutes and qualifying delayed five minutes starting this weekend at Las Vegas Motor Speedway to enable teams more time for inspection.
According to the memo:
Qualifying Inspection opens at 1:20 p.m. (PT), five minutes after the conclusion of practice. Fifty minutes after practice (2:05 p.m.) "Out of the Garage Time", all work must stop. Teams will push the cars into the inspection line, single file.
Qualifying Inspection line up will be in the order teams line up. Single file. If teams elect to come early, (NASCAR) will accept all cars up to the "Out of Garage Time".
Cars in line early and that fail an inspection station WILL BE allowed to recheck only until the – "Out of Garage Time – 2:05 p.m.
If you fail an inspection station after the "Out of Garage Time" (2:05 pm), you will be realigned for your recheck AFTER all cars have had the opportunity.
Once a car has successfully passed qualifying inspection, it must proceed to the designated area.