Subscribe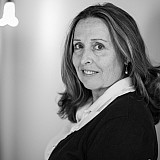 Joe Gibbs Racing is getting hot at just the right time.
CONCORD, N.C. – In the first 26 races of the season, Hendrick Motorsports and Team Penske delivered an ass-kicking to Joe Gibbs Racing.
Sure, Kyle Busch won at Auto Club Speedway in March. Denny Hamlin won at Talladega Superspeedway in May. Matt Kenseth, well...
Despite all three JGR drivers qualifying for the Chase, none of their names were mentioned among the final four contenders at Homestead to decide the championship. Yet Kyle Busch and Denny Hamlin are both currently in the top five in the point standings.
And on Thursday, Busch earned his fourth pole of the season – his second in the Chase. His teammate Hamlin rolls off behind him.
Maybe Gibbs has been stockpiling its ammunition for the Chase.
"So far we're carrying our moment through the Chase here so it feels pretty good," Busch said. "We're working on it and getting better. If we get one piece of the puzzle each week at a time, we're going to be hard to beat. We'll see if we've got it all."
Sure, it's been 20 races since JGR won. But with the new Chase for the Sprint Cup format, where NASCAR resets the points in the playoffs after every three races, drivers just have to be high enough in the standings to transfer on to the next round.
The name of the game is consistency
All season long, the competitive nature of the JGR cars has been questioned. After Kansas Speedway last week, however, Kyle Busch and Denny Hamlin are second and fifth, respectively, in the standings. Mr. Consistency, AKA Matt Kenseth, is seventh.
At intermediate tracks, which make up half of the Chase venues, the Gibbs drivers have been stout. Kenseth tops his teammates with an average finish of 7.3 on 1.5-milers. His 13th last weekend at Kansas was his only result outside of the top 10 on intermediate tracks.
With the issues for Chase favorites Jimmie Johnson, Brad Keselowski and Dale Earnhardt Jr. at Kansas, Hamlin sees Charlotte and Talladega as opportunities to capitalize on his competitors misfortunes.
You thought it was going to be wild, but now with the way it's playing out and especially those cars that have had bad races last week, it's shaping up to be very epic. 

Denny Hamlin on Talladega
"All the speed in the world that all those teams have had this year means nothing when we go to Talladega," Hamlin said. "In my opinion, this is their shot to make up those points.  Next week, you can't count on the speed of the car.  It's just going to be about circumstances and drivers putting themselves in the right spot not to get wrecked and then after that, you have to find your way to victory lane. 
"I think this is the week that's going to really set the tone for next week and obviously Talladega is the final cutoff race.  You thought it was going to be wild, but now with the way it's playing out and especially those cars that have had bad races last week, it's shaping up to be very epic.  Until the last lap, you will not know who is going to be in or out."
The Gamechanger
With at least 30 drivers with "nothing to loose" Hamlin doesn't anticipate a conservative freight-train style romp at Talladega. Other than the 12 drivers that still have a shot at advancing to the Eliminator Round, Hamlin believes the rest of the field will be "going for broke".
Hamlin enjoys the highest ranking for the Sprint Cup tour on restrictor plate tracks with one win, two top fives and three-top 10 finishes at Daytona and Talladega this year. His Charlotte result will determine how the No. 11 team races at Talladega.
It's going to be a different race for everyone.

Denny Hamlin
"If were having to make up points, I would drive it just like I've been driving all the superspeedways this year, but honestly if I'm only 10 to the good or 25 to the good, I probably won't be a threat," Hamlin said. "I will probably be back there waiting on the wreck to happen, clear it, know that we can get in based on the cars that are out of the race and then try to get a win. 
"It's going to be a different race for everyone.  Everyone who has a different situation -- my goal is leave here and have to finish 30th or better next weekend.  That would make me feel pretty good about next week."
Finding balance
For drivers that are naturally programmed to be constantly up on the wheel, it's difficult to throttle back. Just as was the case last week at Kansas, there's a fine line between being on the edge or over it.
You just can't go 100 percent all the time. 

Denny Hamlin
"With this system, you have to be smarter than that," Hamlin said. "You just can't go 100 percent all the time.  Immediately when I saw issues from last weekend from the competitors, immediately I came on the radio and said, 'Okay, this is a race where we can't beat ourselves, no loose wheels, no pit road penalties, we can't put ourselves back there with those guys that have been really faster than us all year long.' 
"When we get to Charlotte, once again, they are probably going to have more speed so we have to optimize the day that we've got.  I think you're really just playing the game and this is a totally different game than it is during the regular season.  Regular season, you're racing 100 percent all the time because once you've got a win you can do that and points don't matter.  If you don't have a win you're racing for 100 percent because you're trying to get a win."
Hamlin finds the new format "very, very exciting". But depending where a driver falls in the standings will govern whether a team races for points or wins.
"I love this format and I think it's one of the best things NASCAR has ever done and come up with, but you are back to points racing with this type of format for three races at a time," Hamlin said. "It won't be when we get to those final eight to get to the final four you will have to be 100 percent every single week.  With this many cars, 12 cars, you still can let the bottom four eliminate themselves through mistakes."