Subscribe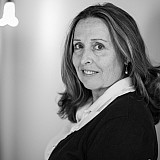 News of Tony Stewart's retirement came as no surprise to Kevin Harvick.
Harvick has known of his teammate/owner's plans for a while. That knowledge, however, did not make the official announcement of Stewart's stepping out of the No. 14 Chevy any easier on his friend on Wednesday.
"I told Tony (Tuesday) night, I said, that one kind of hit me like a ton of bricks," Harvick said. "Just for the fact that it's actually out there and it's real and it's going to happen and that's the decision that he's made.
"I came to Stewart‑Haas Racing for several reasons, but I think that one of the biggest reasons was to come race with Tony and lean on him for not only his friendship, but his experience of winning championships as a driver and a car owner."
SHR was a new beginning
SHR revitalized Harvick's career. It's not that he wasn't competitive at Richard Childress Racing, but after 13 seasons and finishing a career-high third in three of his last four seasons with the No. 29 team, Harvick appeared to be spinning his wheels.
Not only did Harvick need a challenge, but he also needed a change. It's not that he wasn't grateful for what Childress had to offer, but Stewart-Haas Racing had evolved into the championship organization that RCR once was.
And at the center of that evolution was Stewart. The Columbus, Indiana-native honed his skills on dirt tracks across the Midwest. As he established himself as a three-time Cup champion in NASCAR, Stewart continued to support grass roots racing and race tracks along the way.
Once Stewart embarked on an ownership path with Gene Haas, he brought that racer's culture to SHR. It was the same environment Harvick had established at his own shop KHI — and one he could flourish in.
After a 20-year climb to NASCAR's pinnacle, the triumph was sweeter for Harvick given the support of Stewart.
"To be able to experience what we did last year with him was really special, just for the fact that obviously that was my first championship and just to bring something positive into — to end his year — was important and fun for me, personally, all in the same breath," Harvick said.
Missing him on the track
Although Stewart will still influence Harvick from an owner's perspective, the teammates will no longer share their love of racing on the track at the Sprint Cup level 14 months hence. That's something Harvick will miss—acutely. 
Still, Harvick is content knowing Stewart's decision was his own.
"It's definitely something that has kind of caught my attention and I haven't really known how to react to it, just for the fact that it's real now," Harvick said. "So, I think as we move forward, I think Tony will be obviously a big part of the race team and still there for us to lean on for advice probably more than he is now. And I think he'll be a great figure as we move forward for Stewart‑Haas Racing and still be a great friend and somebody that I can lean on off the racetrack as well.
"So, you guys all know how Tony is. He's just one of those people that he's worried about everybody else more than he is himself. And I think this is a decision that he obviously feels comfortable with and seems to be excited about moving forward with his life in general. And that's really the most important thing, is that he's happy in his life and for us to see a smile on his face is the most important thing."