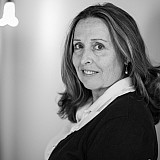 The No. 48 Hendrick Motorsports may have fallen behind but the six-time Sprint Cup champs are heating up for a strong summer run
Chad Knaus did not mince words on Sunday, "We're not where we need to be."
Knowing Knaus' competitive nature, that's not surprising.
Even after Jimmie Johnson posted consecutive victories at Dover International Speedway and Charlotte Motor Speedway – following an 11-race drought -- Knaus is seldom satisfied.
The six-time Sprint Cup champion crew chief conceded that the No. 48 Hendrick Motorsports team's focus on the 2013 title detracted from this year's initial effort.
In simple terms, Knaus fell behind.
"We're still behind. I think we're behind on just a little bit of everything...When you are fortunate enough to battle for a championship, your main focus goes solely on trying to win a championship...we lost focus on 2014.
"But that's just inherent. That's what happens because you have to focus on the goal that's directly in front of you."
Yet given the strength of this season's champion contenders, the weaknesses of the No. 48 team – however slight in comparison to other crews in the Cup garage – seemed more stark than ever.
And that wasn't lost on Knaus.
"When you have guys like the Penske guys who were basically out of the championship hunt, when you have a guy like Rodney Childers who's an amazing crew chief, a great crew chief, you give him six months off to where all he has to do is prepare for the next season, he'd better come out guns blazing, especially when he works for Kevin Harvick," Knaus said.
"The further we get into the season, the more I think that that'll level back off."
Knaus says the team has "a long ways to go yet to understand exactly what we need" given the new rules package for the Generation 6 cars which "change the way you approach a race car". He acknowledged that the advantages Hendrick discovered last year "were minimized" and affected the comfortable feel Johnson experienced with his cars.
Still, the radio exchange after Johnson took the checkered flag revealed that Knaus may have already solved the problem.
"I told you, you were going to like that race car," Knaus said.
"Yeah, man, what a ride," Johnson replied.
Knaus enlisted the help of his fellow Hendrick teammates and his own squad to return to championship form.
"When we do finally start to hit our stride, all those things that everybody worked on starts to culminate, and we can get out there and really start to make things happen. I think we're seeing a lot of the fruit of a lot of people's labor right now at the racetrack." Johnson, who has jumped from seventh in the point standings to fourth in the last two races, agrees.
"We're now at a point where we've identified areas to produce speed and bringing new versions and new cars to the track," Johnson said. "What we learned here is good and it's going to help change our system, and then Pocono, Indy, those ‑‑ I know Chad is working hard on our Indy race car. We should have a nice one there, too."
Knaus admits that Pocono Raceway, where the tour will race this weekend, is his favorite track due to the challenges of devising the car's set up for three distinct corners. Johnson has three wins at the 'Tricky Triangle' and a series-best average finish of 8.8.
Before heading to Pocono, the team will test at New Hampshire Motor Speedway and perform the Goodyear tire test at Chicagoland Speedway next week – one of just five tracks where the No 48 crew has not visited victory lane. Despite their recent success, Knaus believes, "we've still got to room to grow."
"I'm looking forward to the next series of race cars that we build at Hendrick Motorsports. I'm excited about that. I feel like if the 4 car (Harvick) didn't have the troubles that they would have had today, they would have been a serious threat. So we need to continue to work to try to minimize those threats.
"But we're close. We're definitely close. We had solid pit stops (on Sunday). They needed to be a little bit better. We had a good race car today. It needs to be a bit better. So I think if we can start digging in a little bit deeper we'll finally have what we want when we get to about September time."
From a personal standpoint, Knaus, who appeared only weeks ago to be ready for another 'milk and cookies 'sit-down with Rick Hendrick, feels he's "at the best point in my life."
And that might be a greater threat for his competition.
"So has Mr. Hendrick as far as making me understand that I've got to take time away from the facility and understand that there's life outside of motorsports. I've tried for a long time to deny that fact, but I'm really, really enjoying it all the way around. It's fun…It's busy as ever, but we're in a good spot right now. Everything is great."