Get alerts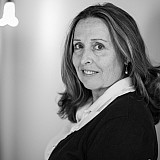 Jeff Gordon and Jamie McMurray join the No. 11 FedEx Toyota in the garage.
HAMPTON, Ga. – Denny Hamlin triggered a four-car wreck on the backstretch at Atlanta Motor Speedway on Lap 257.
On the first lap following the seventh caution, Hamlin got loose and collected Jeff Gordon, Ryan Newman and Jamie McMurray.
Hamlin, who led twice for 14 laps in the Folds of Honor/Quik Trip 500, said he had lost the handling on the car. When the No. 11 team asked Hamlin what happened, he replied, "I don't know, you have to look at it."
Gordon taken out
Gordon, who restarted 10th, radioed to the crew, "Yeah, were done." He was scored 40th following the wreck. McMurray was posted 39th. Following the accident, Gordon angrily gestured towards the area of the wall he struck, noting that it was concrete, unprotected by SAFER Barrier.
Newman continued on in the race with tape covering the RF damage. Hamlin returned to action on Lap 293, completed two laps and then returned behind the wall.