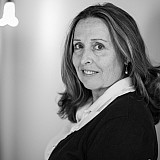 Denny Hamlin came back from an early spin to punch his ticket into the second round of the Chase.
What could have turned into a disastrous Chase for the Sprint Cup opener, evolved into a victory for Denny Hamlin on Sunday.
Although Hamlin started 29th and spun on Lap 2 as he slowed to avoid AJ Allmendinger, the No. 11 Fed Ex team came from 42nd-place and a lap down to win at Chicagoland Speedway. 
With the victory — his second of the season — Hamlin transfers to the Contender round of the Chase. 
An impressive comeback
"This is unbelievable," Hamlin said. "Our Camry was so fast today. I told them when they changed it – they changed it to FedEx Ground just for this race because we needed consistency and reliability and that's what FedEx Ground is and that's what we were today.
"Coming back from a lap down – we had a fast car. We were running under green over and over and over and I thought we would never get back on the lead lap. Thanks to all of our partners at JGR (Joe Gibbs Racing) for building a fast race car. Everyone that helps support this. Can't thank Sprint and the fans enough – this was a great race to start the Chase."
Hamlin was running 24th when the second caution ignited on Lap 123 and enabled the No. 11 Joe Gibbs Racing team to take the wave around and return to the lead circuit for the Lap 129 restart. Two laps later, Austin Dillon plowed into the Turn 2 wall to bring out the third caution which allowed Hamlin to pit and restart 15th. 
Harvick vs. Johnson
But on that restart, Jimmie Johnson dove low and made contact with Kevin Harvick entering Turn 1. Harvick, who was the control car and had led twice for 10 laps prior to the restart, noticed smoke from his tire and plowed into the Turn 3 wall four laps later. The defending Sprint Cup champion returned to the track on Lap 193, but finished 42nd and fell to 16th in the Chase standings.
After the race, things got physical between the two drivers when Harvick punched Johnson in the chest.
Hamlin restarted 11th following the fourth caution. He worked his way into the top five by the fifth caution on Lap 191 and took the lead for the first tim on Lap 240 during pit stops. After relinquishing the lead to pit, Hamlin cycled back into the top five with Kurt Busch, Jeff Gordon and Kyle Busch battling out front. Kurt Busch had led 15 laps and built a four-second lead over the No. 24 car when NASCAR called the sixth and final caution on Lap 258 for debris. 
The winning call
Hamlin did not hear the directive in time to pit, so lined up behind Busch and Gordon as the other drivers on the lead lap came down pit road. On what Hamlin referred to as "a ballsy" move he passed Busch for the lead with his teammate Carl Edwards in tow. Although Edwards and Busch tangled initially, the No. 19 Toyota bested the No. 41 Chevy and Hamlin held the point for the final five laps.
"I'd been stuck so many times three-wide in the middle," Hamlin said. "The front cars almost have a disadvantage to the back cars the way it all plays out. We got a great restart and I just held it wide open through (turns) one and two and it stuck. We were able to get in that clean air and take off."
Edwards' comeback was masterful as well. After speeding on pit road on Lap 52, he served a drive-thru penalty and dropped to 29th prior to recovering for a podium finish. 
"I didn't see in the front for a while, but looked like Kyle (Busch) was fast," Edwards said. "He had a really fast car there for a long time.  That gave us a lot of hope.  
"We knew if we maybe we get our lap back, get back up there, we'd be all right.  I had a speeding penalty.  I set us back there."
Ryan Newman, Matt Kenseth, Joey Logano, Kyle Larson, Brad Keselowski, Kyle Busch and Aric Almirola rounded out the top 10 finishers in the myAFibRisk.com 400. 
For Hamlin, his 26th career victory tied him on the All-time win list with NASCAR Hall of Famer Fred Lorenzen, who attended the race on Sunday. He also moved into second in the point standings, two points behind teammate Kenseth.