Subscribe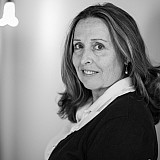 Hamlin likes the additions to Joe Gibbs Racing for 2015
Denny Hamlin isn't down after falling short in his quest for the Sprint Cup.
Despite entering the season finale as a contender, the driver of the No. 11 Fed Ex Toyota was forced to settle for third in the point standings after gambling on pit strategy.
But with new crew chief Dave Rogers and one of the best pit crews in NASCAR, Hamlin is confident that 2015 could be his year.
"I'm really excited about working with Dave next year," Hamlin said. "We've done a lot of good things in the past, but that was eight years ago. I know every time I drive his car, when Kyle (Busch) can't make a test or whatever it's like, 'Wow, this thing drives really, really good,' and I'm really fast in them. I'm excited for what he can bring.
"Essentially, I didn't know until I got to the shop and he was introducing me to this mechanic, that mechanic and I was like, 'So, I'm pretty much driving the 18?' And he was like, 'Yes, and you're just bringing your fast pit crew with us.' So it's the best of both worlds for me. It all works out great."
Seniority in ranks
Hamlin, who joined Joe Gibbs Racing in 2005, has watched the dynamic of the company change with the addition of Matt Kenseth two years ago and another former Roush Fenway Racer, Carl Edwards, joining the fold for next year. The 34-year-old racer believes that his new teammate, who was assigned Hamlin's former crew chief Darian Grubb and his men, will have a solid foundation when the No. 19 team debuts at Daytona International Speedway in February.
"Carl is getting a good situation," Hamlin said. "It's not getting all new crew guys. He's essentially inheriting the 11 with a new pit crew. It's going to be the best for everybody – for the driver/crew chief lineup."
Stepping up
Hamlin believes the strength of the JGR roster proves Coach Gibbs' commitment to winning. Although the organization has earned three Sprint Cup titles since its debut in 1992, Gibbs has yet to win a championship since switching to Toyota in 2008.
Joe takes losing personally.

Denny Hamlin on Coach Gibbs
"I can tell you, Joe takes losing personally," Hamlin said. "This is a family organization. Joe doesn't have those other companies filling in the gaps on the revenue when numbers don't add up. This is his business. This is what he does for a living and even though he makes a living out of it, he takes what profit he does have and puts it right back into the race team.
"His commitment to us – when he started this fourth race team – was any excess money that comes from this fourth race team is going right back into R&D and making our race teams better because I'm sick of not winning a championship.
"There's nothing better to me than a guy that is all in on nothing but his race team and that's what he is."
Depth chart
And if adding a fourth team and swapping drivers and crew chiefs wasn't enough to jumpstart the Gibbs organization, Hamlin feels the addition of veteran Todd Berrier as JGR's Director of Inspections "might be the single biggest change we make all year."
When you hire people from other organizations, there are different ideas and hopefully, that's what Todd will bring to us.

Denny Hamlin
"I think having someone there who was a crew chief last year, walking our cars through inspection, figuring out what we need – observing, just observing other cars figuring out what areas we need to work on to get better," Hamlin said. "Jimmy (Makar, Senior Vice President of Racing Operations) does a really good job of that right now but a second set of eyes is going to be big, especially from a guy that just crew chiefed last year.
"That's one of the most exciting changes we made in addition to the crews this year. That's one thing we haven't done a lot of – cross-pollenating from different teams, hiring from different teams. Usually it's all internal promotion from Gibbs but a lot of times when you get locked up like that, you kind of live in what your world is and you don't see what the outside world is. When you hire people from other organizations, there are different ideas and hopefully, that's what Todd will bring to us."
Playing the odds
Hamlin's confidence is also bolstered by the aerodynamic changes to the Generation 6 cars which will "put greater emphasis on the driver/crew chief relationship" and less dependency on power, where the Gibbs cars have lagged behind the Chevy and Ford teams.
"Stars are going to show back up, the real drivers, more than it has in the past," Hamlin said. "You can take a car that wasn't good in practice and out handle other guys, that's what low downforce does you don't have to beat them with speed anymore."
Although Hamlin missed his shot at the Sprint Cup title for the second time in five seasons, he felt more comfortable entering the season finale than he had in the past. Despite the stressful nature of the new Chase format, once Hamlin transferred to the championship round it was game on.
"A lot of the pressure for us was early," Hamlin said. "I remember feeling way more pressure at Dover, the first cut-off for the first elimination, than I was at Homestead. For whatever reason, way more nervous then because we had to race our way in. We were on the outside looking in. It played out exactly how I thought it would but it's taxing.
"We heard Kevin (Sprint Cup Champion Harvick) say that he spent many sleepless nights wondering what it was going to take to do this. Now that there's a year under everyone's belt, they're going to be a lot smarter about it going into this year.
"You don't make that bold move in the Contender 16 Round on restarts. All you really need to do is get your decent finishes and let the rest of the deal work itself out through attrition. I think some of these guys got eliminated by wrecks that maybe because they were a little too aggressive. I think they're going to be smarter about that next time."