Get alerts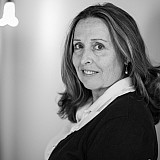 Will Tony Stewart's winning streak remain intact?
Dear Lee,
Do you think the No. 14 will win a race before the end of the year to keep the streak alive?
Erik Lawrence
Collinsville, Virginia
Hey Erik,
Stewart is certainly capable of winning a race this season – particularly this Saturday at Richmond, where he won his first career Sprint Cup race and earned two more victories in 30 starts.
After missing three races last month, the three-time champ will have to win on the 0.750-mile track in order to qualify for the Chase.
However, the last time Stewart missed NASCAR's 'play-offs' he soldiered back and won three of the final 10 races – Kansas, Atlanta and Texas.
We saw shades of the old Tony in the early stages at Atlanta as he sliced through the field coming from 12th to fifth on Sunday night. It was clear how desperately he desired to come back to racing. 
But admittedly, Stewart still isn't 100 percent after breaking his leg last year. He's led 102 laps in 2014 – nowhere close to being on par with any of his previous 15 seasons. His average finish this year is 19.6 compared to a career average of 13.1. It's been 30 starts for Stewart sans win.
If Stewart is on the sidelines for the Chase, I believe his best shot at a win will come at New Hampshire or Dover. The Stewart-Haas Racing teams tested in Loudon on Tuesday and Wednesday and it's a short race. Stewart has 1,302 laps at the Magic Mile – the second most of any track on the schedule. He has three wins, 14 top fives and 18 top 10s in 30 NHMS starts - including a seventh-place finish in July.
He also has three wins at Chicagoland, Martinsville, Homestead and Dover - the site of his last win.