Subscribe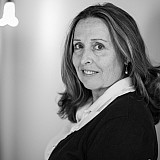 Consistency and familiarity with former teammates could be key to decision.
David Ragan is the leading candidate to drive the No. 18 M&Ms Toyota this weekend for Joe Gibbs Racing at Atlanta Motor Speedway.
Ragan, 29, has two Sprint Cup wins (Daytona July 2011, Talladega May 2013), two poles and 35 top 10 finishes in 291 starts. He finished 17th in the Daytona 500 - one position ahead of Matt Crafton, who filled in for Busch on Sunday.
Why Ragan makes sense
Ragan currently drives the No. 34 Front Row Motorsports Ford but could offer long-term stability to JGR's No. 18 team while Kyle Busch recovers from injuries sustained in the XFINTIY Series race at Daytona International Speedway on Saturday.
Busch was expected to be medivaced to North Carolina on Tuesday.
Ragan finished 32nd in the point standings last year. However, the Unadilla, Ga. native has a solid relationship with his two former Roush Fenway Racing teammates, Matt Kenseth and Carl Edwards, who joined JGR in 2013 and 2015, respectively.
Ragan appeared to be on the fast track with Roush when he graduated to a full-time Cup ride in 2007 but lost the ride in 2011 when UPS decreased its sponsorship significantly.
Ragan was in the mix for the Team Penske No. 22 ride in 2012 but when that opportunity didn't materialize he joined Bob Jenkins at Front Row Motorsports. His name has also been mentioned for rides with Richard Petty Motorsports and Wood Brothers Racing over the last few years.
Although the FRM earned its first Cup win with Ragan at Talladega, the organization has not been able to provide its drivers with top equipment on a consistent basis. Ragan brings Sprint Cup experience and maturity to the team. In return, he would have the chance to align with a powerhouse such as Gibbs could revitalize his career.
Other candidates
Erik Jones is a name that keeps coming up and is expected to pick up additional races in the XFINITY Series while Busch is sidelined. It's likely that the 18-year-old Byron, Mich. native could see a Sprint Cup start later this year. As a JGR development driver, the question remains whether it would be too much pressure to run Jones into Cup too soon and should he thrive, what would his options be since Gibbs has a full house?
Still, there's no denying that Jones has immense talent and a proven track record. In just 18 truck starts, Jones has amassed four wins, two poles and 14 top 10 finishes. He finished seond in Friday night's truck race. In four XFINITY Series starts, Jones has three top 10 finishes. He averaged a seventh-place finished last season NXS and posted an 18th-place result.
Regan Smith has been the go-to sub of choice in Chevrolet camp. Like Ragan, Smith is mature, level-headed and brings an extensive Cup resume - along with a victory. Unfortunately, Smith is already signed up for the immediate future to fill in the No. 41 Stewart-Haas Racing seat  for Kurt Busch. And it's also unlikely that Hendrick Motorsports would want its secrets going over to the Toyota camp.
Matt Crafton did an admirable job for JGR and his buddy Kyle Busch at Daytona. He finished ahead of Kenseth, who sustained damage early in the Tony Stewart wreck and Edwards, who was mired in traffic at the end. Although the two-time truck champion is a fellow Toyota competitor, he doesn't have the Cup experience that Ragan brings to the table.