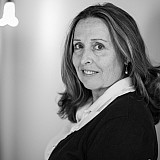 Lee Spencer reports that David Ragan will drive the No. 23 Toyota Camry for BK Racing this season.
Ragan, who turned 30 last month, has two wins, two poles, 15 top fives and 36 top 10 finishes in 326 Sprint Cup starts over the last 10 seasons. 
"I'm happy to be part of something that has so much growth potential," said Ragan. "(Team owner) Ron (Devine) has steadily built his program over the last five years.
"He's made an even greater commitment in 2016 with new cars, equipment, and additional personnel. I feel that we'll be in a position to bring the team to the next level. I'm looking forward to the season."
Last season Ragan served as a super sub, first filling in for Kyle Busch for nine races and then transitioning into the now defunct No. 55 Aaron's Toyota previously piloted by Brian Vickers at Michael Waltrip Racing. 
The Unadilla, Ga. native started his Cup career at Roush Fenway Racing in 2006. His first and only victory in the No. 6 Ford came at the July Daytona race in 2011, but he parted ways with the team at season's end. 
Ragan continued with the Ford Camp at Front Row Motorsports. He earned FRM's first career win in the Aaron's 499 at Talladega in 2013. His final start in the No. 34 Ford came last February in the Daytona 500. 
Patrick Donahue will be Ragan's crew chief. Team owner Ron Devine Donahue's selection stemmed from his ability to work well with fellow crew chief Gene Nead. Nead joined BKR in August and moved to the No. 83 Toyota with Matt DiBenedetto starting at Charlotte Motor Speedway in October. 
"We're trying to build a team that works together," Devine said. 
Earlier today, the team confirmed that Matt DiBenedetto will return for the 2016 season, piloting the No. 83 Toyota Camry.
Michael Waltrip Racing Camrys
Devine purchased 17 or 18 Camrys from MWRs former fleet. He believes the familiarity with the cars will help Ragan transition at BKR. Devine is also encouraged by the additional support he'll receive from Toyota Racing Development in 2016. 
Although Devine plans on campaigning two full-time teams this season, he's still considering running a third car for the Daytona 500.