Get alerts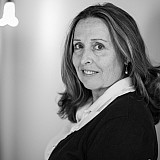 While Gilliland survived a brutal wreck at Kansas, the remains of his car will live on in Dale Jr.'s graveyard.
David Gilliland has been cleared to drive at Charlotte Motor Speedway this weekend.
His Kansas chassis? Well, it wasn't so lucky.
Gilliland's No. 38 Front Row Motorsports Ford slammed into the wall and burst into flames after contact with Justin Allgaier on Lap 187 at Kansas Speedway on Saturday night.
On Monday, he tweeted:
Feeling surprisingly good
Gilliland told Motorsport.com that he felt "surprisingly good" after taking such a vicious crash. He checked into Ortho Carolina in Huntersville, N.C., this morning to check on his right foot.
"The reason I went there, my head was fine, they did a lot of little tests at the track and everything was fine or as good as it ever was," Gilliland said with a laugh. "But my foot was hurting after hitting the pedals and they wanted to make sure there were no broken bones in my foot. So they took x-rays and I got all cleared on that.
"But now everything feels fine. It's just one of those deals that they wanted to check out and I'm A-OK."
He described the impact of the crash as "hitting the outside wall square, hard enough to pull the whole car off of the ground".
"That's what hurt the most," Gilliland said. "When it hits the right side door bars, that's usually transfers the most energy into yourself as the driver and into the car. You don't have the impact of the front suspension or the rear suspension to absorb some of the energy before it gets to you.
"Thank God for the foam that we put into the right sides of these cars and the SAFER barrier because it could have been a lot worse than it was."
Trying to figure a way out of the car
Although Gilliland was a bit shook up after the wreck, it's the fire that worried him the most. As soon as Gilliland realized that his car was on fire, his window net "came down quickly".
"I was trying to figure a way out of the car," Gilliland added. "I don't ever, ever, ever, ever worry about wrecking at the race track. I don't ever think about that. But as far as being on fire? That scares me. And I think that scares a lot of people as far as staying in the car.
"You get to where there's smoke – or even in an electrical fire – the fumes and the different things that come off and stuff that you breathe in there, you definitely want out. After the car came to a complete stop, I realized the fire was out. At that point I was trying to catch my breath and assess the situation and the damage. Once I knew I could feel everything and they could move everything, then I got out of the car."
With the NASCAR's top tours competing at Charlotte Motor Speedway for the next two weeks, Gilliland is looking forward to a few weeks at home. Given the improvements the Front Row Motorsports team has made on its intermediate program, Gilliland expects to be competitive at Charlotte, particularly in the Coca-Cola 600.
"For the 600, I feel real good," Gilliland said. "Our intermediate, banked track stuff like Vegas and Texas has been quite a bit better than it was last year. I feel like what we learned there we'll be able to take to Charlotte – and at least be close when we unload. I'm really looking forward to it."
"I think Dale Jr. has a graveyard for old total racecars"
And as for the remains of his destroyed race car, it appears the carcass has already found a happy home – at Dirty Mo Acres -- Dale Earnhardt's estate in Iredell County.
"That car is dead," Gilliland said. "I think Dale Jr. has a graveyard for old total racecars and I think it's going to go over there. Luckily, I don't already have one in there."