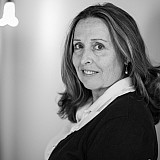 Gilliland and Allgaier become innocent victims as the 'big one' erupts at Kansas
KANSAS CITY, KAN. -- Strange things have been known to happen at Kansas Speedway, but the big one?
David Gilliland and Justin Allgaier were collected on Lap 187 during a six-car accident in the 5-hour ENERGY 400 on Saturday night.
After AJ Allmendinger became loose running next to Paul Menard in Turn 4, he clipped Allgaier, who rocketed into Gilliland in the melee. Casey Mears dipped onto the front stretch grass to avoid the incident but Gilliland glided in flames along the outside wall toward Turn 1.
"I am okay," said Gilliland, who was scored 37th. "I don't know what happened. It looked like the 47 and 51 got together and the 51 came back up the track and I hit him and from there a lot of stuff happened. We are alright though. Just a little sore, obviously.
"That is one of the hardest hits I have had in a while. Hopefully it will be the hardest one for a while to come too. I am find though, just ready to get on with it."
For Allgaier, who qualified 18th but ran in the top 15 most of the night, it took a while for him to gain his composure after taking a vicious hit.
"Yeah, I'm good," Allgaier told his crew. "Just out of breath. Sorry boys. I was doing everything I could to miss him.
"Holy crap, was that a hit. I'm here to race another day. The car, I can't say it's going to race again."
Allgaier was posted 36th after the wreck.