Subscribe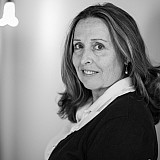 Patrick loses control but comes back and transfers into the 500.
DAYTONA BEACH, Fla. – Danica Patrick was running eighth in the second Duel at Daytona International Speedway when Denny Hamlin tagged the rear of the No. 10 GoDaddy.com Chevy.
The field was coming through Turn three on Lap 57 when she hit the spin cycle.
"Unreal, absolutely unbelievable," Patrick said. "Denny wrecked me again."
It was the second time this week that the two drivers made contact this week.
"I like Denny, Denny is my friend, but the same thing happened in practice (on Wednesday...There's no point to get to the point where it turns the car."
Hamlin said there was no contact between the drivers. He restarted ninth with a green-white-checkered to decide the finish Ryan Newman, Bobby Labonte and Brian Scott were also involved.
Penalties assessed during the penalty were to the No. 10 for pitting too soon and too many men over the wall and to Scott for pitting too soon.
After the race, she had a heated discussion with Denny Hamlin, who attempted to explain the incident from his point of view as he tried to calm her down. Hamlin later told Fox that he never touched her. This is the second incident between the two this week.
"It felt like the back got lifted up," said Patrick. "When we had a little chat afterwards, he told me my car was too loose so ... That was his explanation for why the car spun." Danica says the situation felt 'dire' after the collision, but was able to make the race thanks to a push from teammate Kurt Busch.
Nick DeGroot contributed to this story