Subscribe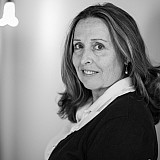 Danica Patrick dishes on the band, her season and why she won't run Indy.
CONCORD, N.C. – After a week off from competition, Danica Patrick got back in the groove on Tuesday by joining ZZ Top at Charlotte Motor Speedway.
The iconic rock-n-roll trio will open for NASCAR's marathon of races – the Coca-Cola 600 on May 24.
Patrick chauffeured ZZ Top front man Billy Gibbons and bassist Dusty Hill to the press conference in a candy-apple-red '57 Chevy. But it was not her first introduction to the band. Patrick grew up listening to "That Little 'ol Band from Texas" with her father T.J., and more recently she caught their act at one of GoDaddy's infamous Christmas parties.
"They ask us many times what the connection between ZZ Top and the automobile is. We say, 'Well, it's loud and fast,'" Gibbons told Motorsport.com. "And it kind of makes sense."
"It's in our genes," added Hill.
Patrick hesitated to name her favorite ZZ Top song, but after a bit of prodding she finally replied, "Well, there's one that keeps coming to mind. I don't want to say it out loud. What is the title to that song? Pearl Necklace? That one just keeps coming to mind.
"I told them before I walked away, that I'm grateful for them doing the show. It means a lot. When big acts come in, it helps boosts everything – ZZ Top agreeing to do this. It's even more cool that they came here for a media day…and raise some buzz."
Back on track…
Patrick was clearly relaxed following a long off week – and an extended time to enjoy her seventh-place finish at Martinsville Speedway, a result that vaulted the No. 10 Stewart-Haas Racing team to a career-best 15th in the series standings after six races.
"Feeling good, feeling refreshed, had a nice weekend but really encouraged by the start of the season and how it's gone so far," Patrick said. "We've been to almost every style of track so far and I'm feeling confident in that.
"We really only have up to go based on how new our relationship is between driver and crew chief."
Patrick was paired with engineer Daniel Knost with three races remaining in the 2014 season. She improved with each of those races, and so far this year, she's shaved four positions off of her average finish. She credits the team with kicking the weekend off with solid cars and good starting setups.
But Patrick believes "there is definitely a lot of room to improve on our communication" to enable the team to help dial the cars in throughout the weekend.
The month of May
And with her NASCAR effort trending upward, now doesn't seem the right time to pursue a return to the Indy 500.
I don't want to do the race just to do the race unless I feel like I have a chance to win.

Danica Patrick
Patrick, who holds the top qualifying (fourth) effort and finish (third) for a female in the Indy 500, says she tried for two years (2012 and 2013) to see if attempting the double was possible, but the logistics "didn't work out".
"For me, I don't want to do the race just to do the race unless I feel like I have a chance to win," Patrick told Motorsport.com. "That's the only reason why I want to do it. There are a lot of people that show up for the 500 that end up having a shot and do really well – and I feel like I could.
"But the farther I get away from those cars and driving them, the less I feel confident in that I would be able to do what I feel like I would need to do to win. Every year I was there – pretty much – I had a chance to win and I don't want to do anything to take away from that."
(No) drama queen
Despite the outside distractions that have plagued Stewart-Haas Racing over the last few years, Patrick just brushes off the suggestion with a laugh and "what drama?"
The 33-year-old racer has dealt with her own struggles – primarily acclimating to stock cars – in what is her third full-time season at the Cup level. But she feels that having the Sprint Cup champions under the SHR roof has been a boon to the organization.
"The overriding thing that has been felt at Stewart-Haas is that we're a strong team," Patrick said. "Kevin and Rodney showed that last year by their dominance. I think that encourages everyone at the shop – even if the ones not on the 4 team – that we have everything we need here.
"Whether it be ask questions, ask for something additional – more cars, more parts – whatever it might be, it's there and we just have to find it. Also, to nurture the relationships and put the right people together…they definitely had their bumps in the road, but they were always fast."
Help from her friends
Patrick has leaned on the Nos. 4 and 41 teams for advice – particularly on intermediate tracks where her veteran teammates Kevin Harvick and Kurt Busch have been stout. With the exception of Kansas Speedway, where she finished seventh last May, and her sixth-place run at Atlanta Motor Speedway in August, her overall intermediate track performance has been lacking.
At Texas Motor Speedway, site of this weekend's Sprint Cup race, Patrick's best effort was 24th – in her first start in 2012. Although she's completed 99-percent of all possible laps, Patrick's average finish on the 1.5-miler is 28th.
I feel like we always have room to grow.

Danica Patrick
"The 4 has definitely been strong everywhere we go, but the mile-and-a-halves are a big strong suit, especially last year," Patrick said. "And Kurt has done really well, too, but they did well at the end of last year at Phoenix and this year, too. I feel like there have been some good tracks for him
"I feel like we always have room to grow. At mile-and-a-halves, especially, more so than shorter tracks, you need handling and downforce. You need the car and the set up. It's really pushing the envelope with how in sync you are and how everything is going as a group. I think that's where we have room to improve. We can unload and be somewhere pretty decent and if we don't make progress we drop back a little."
(Time) trial and error
One area where Patrick does see progress is with the changes to speedway qualifying for Talladega Superspeedway and Daytona International Speedway's July event. When NASCAR rolls into Talladega in May, the field will be divided in to two groups with each driver taking one timed lap.
Patrick acknowledged that there was perhaps too much drama during Daytona 500 time trials - particularly in her case, where she stumbled in qualifying and was forced to start from the rear in the Duels in a backup car after wrecking in practice the day before.
"I'm not going to lie, one of the things I said to NASCAR, after being frustrated last year at Talladega, was that it doesn't always have to be exciting," Patrick said. "It doesn't. Unfortunately, there's no way around it. Crashing 17 cars at Daytona was not good for anybody. Maybe it was a little bit interesting but it really wasn't fair.
"It definitely put more pressure on me to get into the Daytona 500 by racing my way in. Until the very end of the race, when Kurt helped me, I wouldn't have been in. That's due to one, I didn't have a good enough season last year and two, qualifying for us was terrible. I didn't have anything to fall back on."
In the fall race at Talladega Speedway, Patrick's boyfriend Ricky Stenhouse Jr., who pilots the No. 17 Roush Fenway Racing Ford, didn't have anything to fall back on and missed that race.
"It just doesn't justify the team's efforts and the amount of money they spend on cars and equipment and personnel," Patrick said. "I think it's much, more fair. While it's not going to be quite as exciting, it's going to let the teams show the quality of their speedway cars and the people they have that put that together.
"Daytona 500 qualifying was such a great thing for the team because it allowed the team to show the quality of their work…I'm glad it's a little bit simpler."
Speaking of Stenhouse…
While Patrick appears to have turned a corner, her beau hasn't been quite so lucky.
Both Patrick and Stenhouse graduated to Cup in 2013. But despite Stenhouse, 27, posting better cumulative results, he is currently 28th in point standings and has not shown marked improvement during his time in the Sprint Cup Series.
Certainly, Stewart-Haas is head-and-shoulders above where Roush Fenway Racing is at this point. However, Patrick maintains Stenhouse remains in good spirits even though his progress has stalled. Her strategy this season, "celebrate the good days".
"His first year in Cup is better than it has been," Patrick said. "I think every team goes through its ebbs and flows of good and bad and you have to figure it out. I know his team is working on it. So by all means I just reassure him that you never forget how to drive. You just have to get the stuff underneath you that you need.
"I think Stewart-Haas is an example of when you get better people and equipment underneath you. The first couple of years we couldn't hit our 'you know what' with both hands but now we are, obviously, the champions from last year with our team. It takes hard work. Even when you're not doing well you're working hard. I've experienced that many times in my career, it just means you haven't found it yet, but I'm sure they will."